Filip Forsberg to join Team Sweden on Monday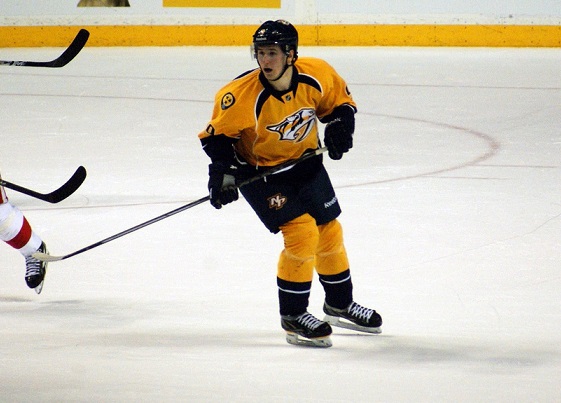 Swedish media outlet Aftonbladet is reporting this morning that Nashville Predators prospect Filip Forsberg will, indeed, play for Sweden in the 2014 World Junior Championships.
Preds Head Coach Barry Trotz told The First Quarter on 102.5 The Game last week that the team would allow him to play in the tournament, provided he's cleared to return to action.
"Only injury can stop him now," Peter Forsberg, the team's Vice President, told Aftonbladet.
The Ostervala, Sweden native has participated in the last two World Junior tournaments and served as his team's captain last year.
The report also goes onto say that Forsberg will play Saturday night with the Milwaukee Admirals before heading to his native Sweden. The 19-year old Swedish phenom scored two goals for the Ads on Friday in his first game at any level since November 15 due to an "upper-body injury."
"We need him back playing," Trotz told The First Quarter. "Whatever level that may be, at the World Junior Championships, for us or for Milwaukee. He's a young player that needs to be playing."
Forsberg has tallied five points in 12 games with the Preds this season but has registered at least one point in ever AHL contest he's played in (eight points in five games).
—
PHOTO CREDIT: Sarah Fuqua (used with permission)