VIDEO: Filip Forsberg dazzles in World Juniors opener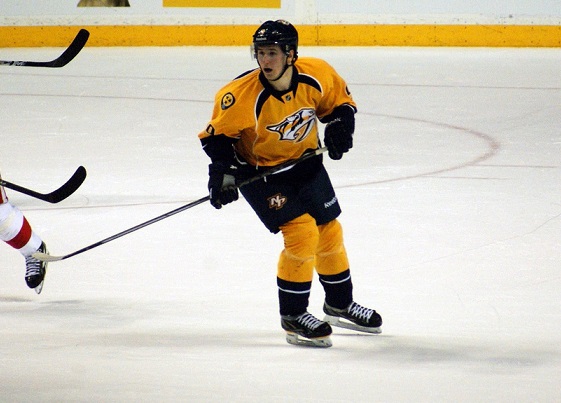 Nashville Predators prospect Filip Forsberg has joined Team Sweden for the 2014 World Junior Championships and, in their opener, lead them to victory.
The 19-year old Swedish captain recorded a goal and an assist in the 5-3 win over the Swiss on Thursday but the goal, in particular, was something to behold.
Forsberg's efforts begin at the 2:23 mark of the video below.
Sweden has the day off today before taking on Finland and Norway on Saturday and Sunday, respectively.
—
SPECIAL THANKS to Puck Daddy for posting this yesterday and then Dan Bradley for reminding us this morning.
PHOTO CREDIT: Sarah Fuqua (used with permission)