Fourth line puts the team on their back as Preds snap losing skid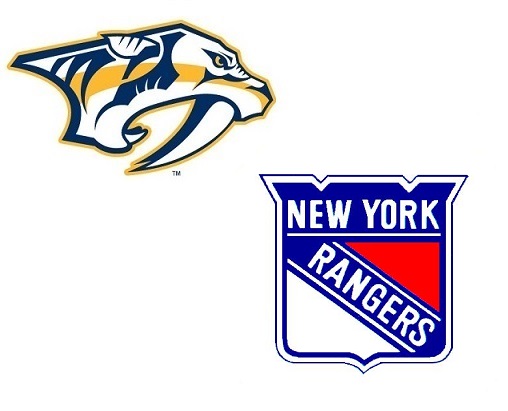 Facing adversity back home, the Nashville Predators used the bright lights of New York City to snap their five-game losing streak.
In front of 18,006 inside the newly renovated Madison Square Garden, the Predators beat the Rangers, 4-1, thanks to strong goaltending and the fourth line.
In his two games since being named the NHL's Rookie of the Month for November, Marek Mazanec has allowed 10 goals and Head Coach Barry Trotz obviously felt Carter Hutton deserved the start. He did not disappoint, making 28 saves on 29 shots and notching his first win since November 6.
The low-scoring Predators didn't look as such in the opening frame. Midway through the period, they had some sustained pressure in the Ranger end. David Legwand dove to get a puck across to Patric Hornqvist who one-touched it to Nick Spaling on the other side of the crease who then one-timed it past Henrik Lundqvist for the 1-0 lead.
Just minutes later, the fourth line chipped in with a beautiful goal. Matt Hendricks fed a gorgeous saucer pass to a breaking Rich Clune. The former Manchester Monarch went backhand to forehand to beat Lundqvist and put his team up 2-0 headed into the locker room.
In the second period, it was Nashville's old nemesis Rick Nash who put the Rangers on the board. The former Columbus Blue Jackets captain got in behind Paul Gaustad then saw Hutton over-commit and, as a result, put an easy backhander into the Predators net.
The fourth line continued in "beast mode" early in the third when Clune chipped the puck over to Hendricks for his second of the season to make it 3-1.
Gaustad, who had three points on the season coming into the game, registered his third point of the night by adding an empty net tally to close out the scoring.
The Predators will try to continue to climb back in the Western Conference playoff race when they return home to take on the Dallas Stars in a classic Conference III matchup on Thursday night.
Puck drops at 7:00pm Central.