Preds can't overcome rare poor performance by Mazanec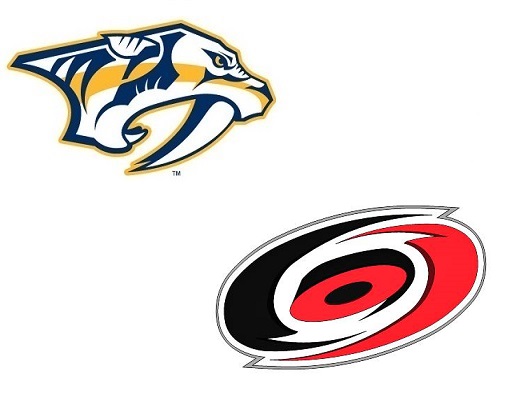 On a night where fans were given an update on Pekka Rinne, his fill-in had a bad night.
In front of 15,768 at Bridgestone Arena, the Preds couldn't overcome a rare poor performance by Marek Mazenec and dropped a 5-2 decision to the Carolina Hurricanes.
Mazanec, the NHL's Rookie of the Month for November, turned in a rare poor outing, posting just nine saves in two periods of play.
"He's been so good," Head Coach Barry Trotz said about his goalie. "But tonight he wasn't really particularly able to give us a save. They got four goals on 13 shots. That's not a good night for us."
With the loss, the Preds fell to 0-3-1 on the four-game homestand.
Carolina didn't waste any time taking a one-goal lead. With just 27 seconds gone, Justin Faulk took an innocent wrist shot from the half wall that found its way past Mazanec's right pad.
"They scored on the first shift on a very weak goal," Trotz said. "And we sort of battled through that period."
The two clubs would go into the locker room with that score but, in the second, the flood gates opened.
Nashville got things going early when Victor Bartley fired a shot from the point that Mike Fisher tipped in mid-air. The puck deflected past Justin Peters to tie the game in the opening minute of the middle frame.
Just a couple minutes later, Viktor Stalberg slapped a Nick Spaling rebound past Peters to take the lead.
"We got two quick goals there," Trotz said. "We were really committed to getting to the net. We got some traffic and got some shots and then we had the blown assignment."
With the marker, it seemed like the Predators had wrestled control away from the Hurricanes. Instead, they answered just a few minutes later on another innocent shot by Jeff Skinner.
"We started watching the puck and people got behind us," Trotz said. "That's probably the point where we really needed a save. But we didn't get it."
Canes forward Riley Nash would give his team the lead once again when he drew back and fired a slap shot past Mazanec midway through the frame.
Skinner would then add another — his eighth of the season — in the final minute of the period to put Carolina up by two headed back into the dressing room for the final intermission.
That would be the end of the night for Mazanec who would give way to Carter Hutton. Hutton turned aside all nine shots he faced in his first action since November 15.
Skinner would net his first career hat trick when he bagged the empty netter in the final minutes.
"Their top guys were good tonight," Trotz said. "We didn't have a match for them, really. Some of our top guys weren't on today. We have to rely heavily on them and our core was not strong."
Nashville will get back to their winning ways against the talented Washington Capitals on Saturday night in the nation's capital before heading to Madison Square Garden on Tuesday to take on the New York Rangers.
Puck drops in Washington, D.C. at 6:00pm Central.
***
MY THREE STARS (as voted on with 6:25 remaining in regulation):
1. Jeff Skinner (CAR)
2. Justin Faulk (CAR)
3. Eric Staal (CAR)
THE THREE STARS OF THE GAME:
1. Jeff Skinner (CAR)
2. Justin Faulk (CAR)
3. Viktor Stalberg (NSH)