Have you been voting for Rinne? There's still time!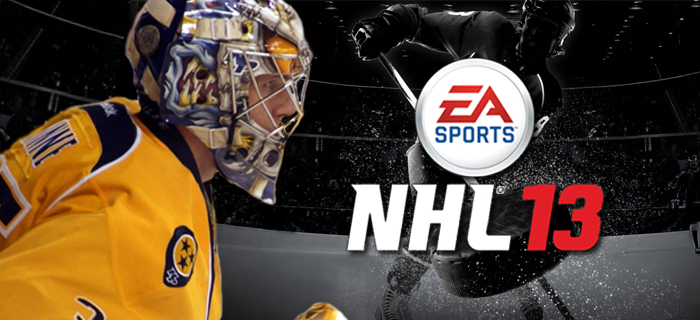 Pekka Rinne of the Nashville Predators is battling with Henrik Lundqvist of the New York Rangers. Yes, they're both nominated for the Vezina Trophy as the league's best goaltender but they're up against each other for another "trophy" as well.
Rinne and Lundqvist are trying to become the first goaltender to grace the cover of the EA Sports NHL video game franchise since John Vanbiesbrouck back on NHL 97.
"I've always been a big video game player and I love that game," Rinne said. "A lot of times, that's the reason you buy the game, who's on the cover. And usually it's one of the very top players in the NHL so it's an honor."
The voting is done by the fans and, through Wednesday, May 23, you can vote for Rinne as many times as you want. And he's going to need your help. Not only is Lundqvist still playing (his Rangers are in the Eastern Conference Finals), but he plays in the largest media market in North America which, obviously, equals more votes.
Back in April, we sat down with the Kempele, Finland native and asked him about his personal history with the video game franchise.
"It was so competitive against my buddies and we would always pick the best teams," Rinne recalled. "If I would play a season though, I would always try to get a lot of Finnish guys and add them up. My (main) guy was always Teemu Selanne.
"Every year, the ratings would change a little bit but Detroit always had a good team in that game," he continued. "And a lot of other teams too. Another thing we would do is we would randomize teams or we'd use the national teams."
Hockey is pretty big in Rinne's native Finland and, as it turns out, so is NHL.
"It was very easy to get the game," he said. "It's one of the most sold sports games in Finland. They even had a Finnish play-by-play guy."
Let's do our part to get Rinne on the cover of the video game because, let's face it, how great would it be to have a Nashville Predators sweater featured prominently in every video game section and store all over the world? You can help make that happen.
—
GRAPHIC CREDIT: Bradley Field // special to section303.com
PHOTO CREDIT: Sarah Fuqua // Flickr (used with permission)