YOU DID IT! Pekka Rinne is in the final for EA Sports' NHL 13 cover!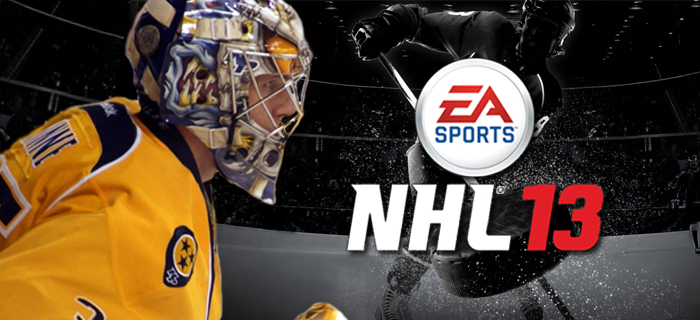 Per Puck Daddy's Sean Leahy, Nashville Predators goaltender Pekka Rinne will go head-to-head with Philadelphia Flyers leading scorer Claude Giroux in the battle for the NHL 13 video game cover!
Thanks to you and your votes, the Vezina Trophy finalist has won head-to-head match-ups with New York Islanders alternate captain John Tavares, New York Rangers goaltender and fellow Vezina finalist Henrik Lundqvist and Chicago Blackhawks forward Patrick Sharp since the voting went from overall votes to head-to-head tournament style on May 3.
You can vote as many times as you want from RIGHT NOW until June 4. The winner will be announced at the NHL Awards in Las Vegas on June 20 and since Giroux isn't nominated for any post season hardware this season, let's do the Flyers forward a favor and save him a trip to the desert, shall we?
"I've always been a big video game player and I love that game," Rinne told us back in April. "A lot of times, that's the reason you buy the game, who's on the cover. And usually it's one of the very top players in the NHL so it's an honor."
No Finnish player has ever graced the cover of the NHL video game franchise and no goaltender has had the honor of being the cover athlete since Florida's John Vanbiesbrouck on NHL 97.
—
RELATED READING
—
GRAPHIC CREDIT: Bradley Field // special to section303.com
PHOTO CREDIT: Sarah Fuqua // Flickr (used with permission)