Radulov, Andrei Kostitsyn will not play in game 3 due to violating team rules…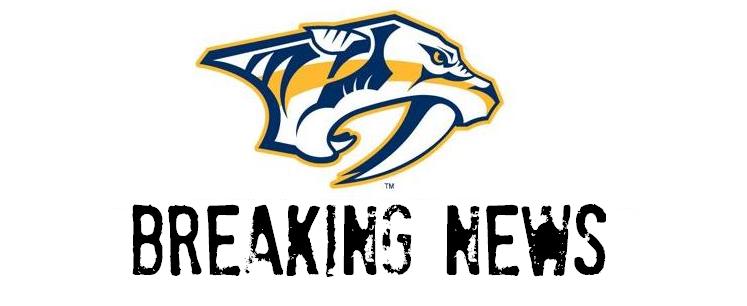 In a shocking development, the Nashville Predators have announced that they will be holding Alexander Radulov and Andrei Kostitsyn out of game three. The Preds are down 2-0 in their best-of-seven Western Conference Semifinal series against the Phoenix Coyotes.
In an official press release, General Manager David Poile said "The Nashville Predators have a few simple rules centered around doing the right thing. We have always operated with a team-first mentality and philosophy. Violating team rules is not fair to our team and their teammates."
Nashville is taking a real gamble here but, at the same time, how often do we complain when teams slap their star players on the wrist as to not hurt their teams' chances? While we don't know exactly what rules they violated (Hockey Night In Canada's Elliott Friedman is reporting it may be due to a curfew violation), it's commendable to see the a franchise take this kind of action. It's just a little unsettling that they take it at this critical time.
Radulov has just one point (an assist) in the Phoenix series but also happens to be the Predators' leading scorer in the playoffs (6 points). Kostitsyn is tied for the team lead in goals (3) and is tied for second on the team in points (4).
If Nashville wins game three on Wednesday night, this will look like a brilliant move. If they lose, you can expect the fan base to be all over the team for holding out two of their biggest offense weapons.
But, after all, it isn't a lack of offense that has this team down 2-0 in the series. It's the lack of team defense. If they play 60 minutes of defense in games one and two, this series comes back to Nashville with a 2-0 score, alright. It would just be the other way around. Instead, the Predators have looked like a completely different team during this series, getting away from what makes them successful.
This may be the wake up call this team needed.