It's time for your Preds and Blackhawks LEFTGOVERS…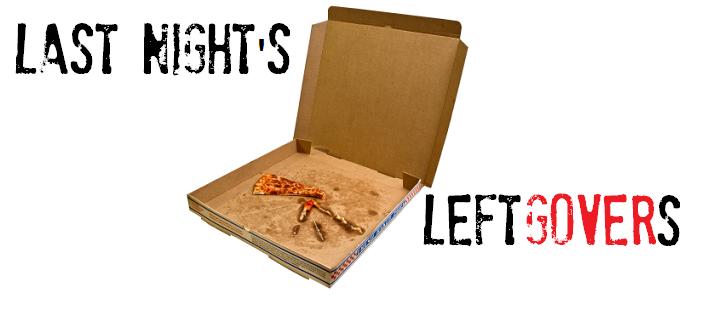 Nashville Predators 3, Chicago Blackhawks 2
Bridgestone Arena; Nashville, Tennessee
February 14, 2012
***
LEFTOVER THOUGHTS:
* Chicago has now lost nine games in a row (0-8-1).
* The nine game losing streak started with back-to-back losses to the Predators (January 21, 24).
* Nashville is now an incredible 13-2-2 against Central Division clubs. Both regulations have come against Detroit.
* Coming into the night, the Predators were 3-1-0 all-time on Valentine's Day. (thanks to Patten Fuqua of puckscene.com for that stat)
* Patric Hornqvist was a late scratch with an upper-body injury. It's believed that the injury came when he was cross-checked in the back after the whistle on Saturday in Boston.
* With "Horn Dog" out of the lineup, Brandon Yip got some power play time in front of the net.
* Early in the contest, Mike Fisher received a perfect pass from David Legwand and stared at an open net. He partially fanned.
* Fisher then repeated the dubious feat in the second period. This time after a perfect pass from Martin Erat.
* Ryan Suter tied original Predator Cliff Ronning for 10th in franchise scoring with 226 points. (thanks to Amanda DiPaolo of insidesmashville.com for the stat)
* Nick Spaling's goal was the eighth of the season for him. If he can find the back of the net two more times this season, he'll give the Predators 10 double-digit scorers.
* Speaking of Spaling, he tied his career high of eight goals with his second period tally.
* By the end of the second period, rookie Craig Smith had six shots on goal (38% of the Preds total at the time) and four more that were either blocked or missed the net.
* Smith would finish the game with six shots on goal, one attempt blocked and four more missed.
* With his assist on Ryan Ellis' goal in the third period, David Legwand collected his 300th career helper.
* Ellis hadn't found the scoresheet since January 23.
* This was Ellis' third multi-point night of his 20 game NHL career.
* The Predators are 14-0-1 when Spaling scores.
* The Columbus Blue Jackets beat the St. Louis Blues in regulation on Tuesday. As a result, Nashville is now just three points back of the Blues for 4th place in the West.
* With Detroit's victory over the Dallas Stars last night, the Preds are still eight points behind them for the Central Division and Western Conference lead. With a win over the Wings on Friday, however, they could pull within six and, most importantly, take two possible points away from them at the same time.
* Nashville's annual Casino Night & Auction is tonight. Are you going?
THE THREE STARS OF THE GAME:
1) Ryan Ellis (NSH)
2) Ryan Suter (NSH)
3) Marian Hossa (CHI)