Preds hand Blackhawks their 9th straight loss…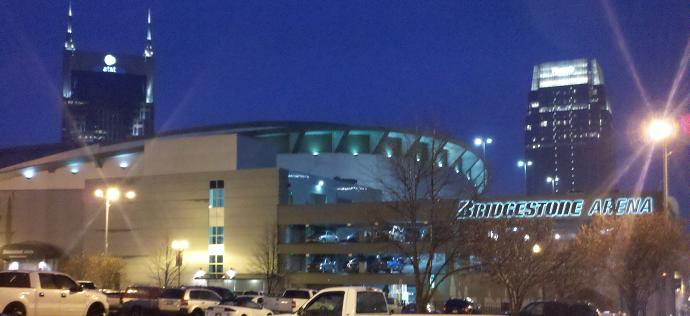 The message was simple. If the Nashville Predators won tonight, they would have a seven point lead on the Chicago Blackhawks in the Western Conference standings. If they lost, Chicago would be within three.
In short, Nashville needed a win.
In front of 16,592 at Bridgestone Arena, the Preds did just that. With a 3-2 win, they dealt the Blackhawks their ninth loss in a row on Tuesday night.
Pekka Rinne made 30 saves, improving to 31-12-6 on the season. Only Detroit's Jimmy Howard has more wins (32).
At the end of the first period, Ryan Suter took a delayed pass from Sergei Kostitsyn and delivered it high glove side for the score. The celebration was short lived, however, as Bryan Bickell answered for Chicago almost immediately. On the very next shift, Bickell gained the blue line, used Suter as a screen and wristed a shot past Rinne to tie it.
Late in the middle stanza, Ryan Ellis blasted a rocket from the point that was tipped by Nick Spaling on the way to the net. The puck got through Ray Emery to make it 2-1, Nashville.
That's the way it would stay until midway through the third. Marian Hossa made his presence felt against the Preds once again with a wrist shot from the far face-off circle to tie the game. Nashville had an extended shift in which they couldn't get the puck out of their own zone and Hossa made them pay.
Late in regulation, Ellis took another blast from the point, this one being tipped by a Blackhawks defenseman, to take the lead yet again. His slapper was deflected by Duncan Keith just enough to get through Emery's pads. Nashville was able to hold the fort the rest of the way.
On Wednesday, the Predators host their annual Casino Night and then they'll travel to Detroit on Friday to take on the Red Wings. Detroit set a new NHL record for 21 consecutive home wins tonight when they beat the Dallas Stars 3-1. Will the Preds be able to break that streak?
Puck drops at 6:30pm Central.
—
PHOTO CREDIT: Jeremy K. Gover // section303.com