It's time for your Preds and Bruins LEFTGOVERS…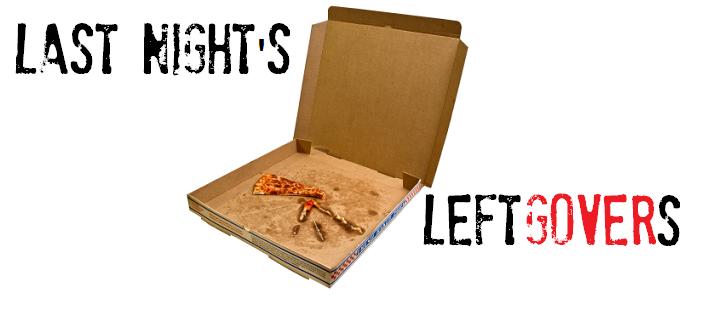 Boston Bruins 4, Nashville Predators 3 (shootout)
TD Garden; Boston, Massachusetts
February 11, 2012
***
LEFTOVER THOUGHTS:
* Nine of the top 11 in Predators team scoring have double-digits in goals.
* Nashville can make it "10 with 10+" if Nick Spaling can somehow score three more before the season is over.
* Ryan Suter and Jordin Tootoo are also in the running. Each have six. Nobody else has a realistic chance.
* Preds forwards Colin Wilson and Brandon Yip won a National Championship with Boston University back in 2009.
* Wilson also scored his first career NHL goal in Boston.
* Saturday was Yip's first time playing against the Bruins, let alone playing in Boston.
* Thanks to a 6-0 loss to the Buffalo Sabres and a very empty week of scheduling, Patrice Bergeron's tally in the first period was the first Boston goal since the third period on Sunday, February 5.
* Not typically known for his scoring prowess, Suter now has eight points in his last eight games.
* Shea Weber's goal was his first in nearly a month. His last? January 19 against the Columbus Blue Jackets.
* Speaking of Weber, he made a glove save off the line in the final moments of regulation to preserve at least a point.
* Milan Lucic's goal was his 20th of the season, tying him with super sophomore Tyler Seguin for the team lead.
* Sergei Kostitsyn took two penalties in the contest. The Bruins scored the game-tying goal with Kostitsyn sitting in the box during the final minute of regulation.
* Martin Erat had his three-game point streak snapped. He had scored six points in that span.
* Pekka Rinne was credited with an assist on the Mike Fisher goal. It was his second of the season and the third of his career.
* The only Bruins not to register a shot on goal were David Krejci and fourth liner Gregory Campbell.
* Bergeron took part in 25 draws, winning 15 of them.
* Bruins tough guy Adam McQuaid was not only in the box when the Predators scored their first goal but he also had a game-low (both teams) minus-2 rating.
THE THREE STARS OF THE GAME:
1) Patrice Bergeron (BOS)
2) Milan Lucic (BOS)
3) Tyler Seguin (BOS)