It's time for your Preds and Canucks LEFTGOVERS…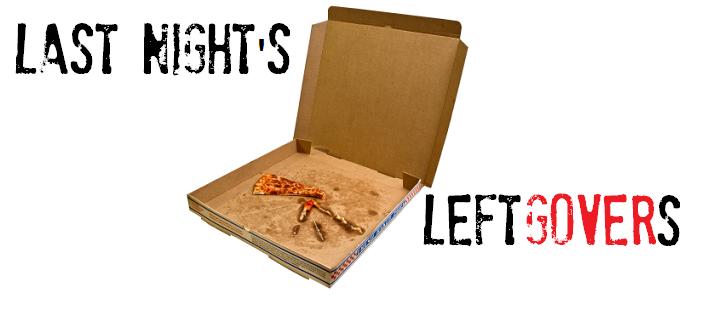 Vancouver Canucks 4, Nashville Predators 3 (shootout)
Bridgestone Arena; Nashville, Tennessee
February 7, 2012
***
LEFTOVER THOUGHTS:
* Coming into the night, Vancouver has got to overtime seven times in their last nine. Now they've gone eight out of 10.
* This was Vancouver's first trip to Music City since they won Game 6 in last year's Western Conference Semi-final.
* It was NHL game number 600 for former Predator and current Canuck defenseman Dan Hamhuis.
* This was the second straight game with a spontaneous TV timeout standing ovation.
* Roberto Luongo made an absolutely incredible save on Colin Wilson during the second period. The Canucks netminder was down and out when Wilson got the puck in the far face-off circle. Luongo had no choice but to throw both his legs up and the shot would up going off of the his skate.
* With his assist in the 2nd, Martin Erat tallied his 40th point of the year. He's now scored at least 40 in eight straight seasons.
* Speaking of personal milestones, captain Shea Weber registered an assist on the final Preds goal, giving him his 250th career point.
* Thanks to his third period goal, Mike Fisher now stands atop the team lead in goal scoring with 16.
* Pekka Rinne may have allowed three goals in the first but he was perfect in the second, third and overtime periods to keep his team in it.
* Nashville only took one penalty in the contest. Unfortunately Vancouver was able to convert on their one power play.
* The league's third best power play (Nashville) was unable to capitalize on any of their four man advantage opportunities.
* Wilson's goal was his 11th of the season but also the 35th of his NHL career.
* Jerred Smithson was an impressive 7-1 in the face-off dot.
* Nashville had five players tied for a game-high five shots. Vancouver didn't have anyone with over four.
* Rookie Craig Smith was one of those with five shots on goal but he also had a game-high four shots blocked.
* It was a celebrity hodgepodge inside Bridgestone Arena on Tuesday. Nashville mayor Karl Dean, Train guitarist Jimmy Stafford and 1984 Olympic figure skating gold medalist Scott Hamilton (who's actually a Preds regular) were all in attendance.
* The Gordonsville High School Marching Band provided the in-stands musical entertainment on Tuesday night.
MY THREE STARS (as voted on with 5:53 left in regulation):
1) Henrik Sedin (VAN)
2) Pekka Rinne (NSH)*
3) Byron Bitz (VAN)
* – I meant to put Roberto Luongo.
THE THREE STARS OF THE GAME:
1)  Henrik Sedin (VAN)
2) Colin Wilson (NSH)
3) Byron Bitz (VAN)