It's time for your Preds and Jackets LEFTGOVERS…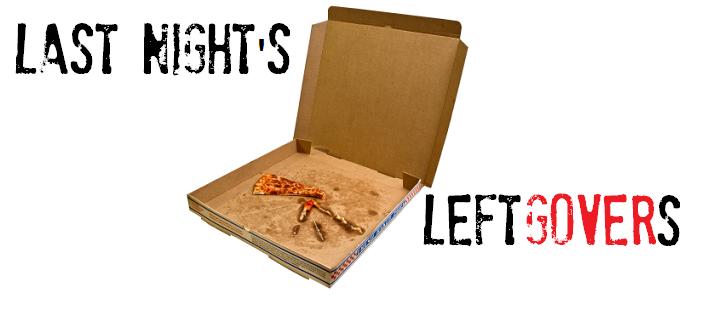 Nashville Predators 4, Columbus Blue Jackets 1
Bridgestone Arena; Nashville, Tennessee
January 23, 2012
***
LEFTOVER THOUGHTS:
* Defenseman Brett Lebda came over to the Preds in the Matthew Lombarditrade with Toronto last summer. He was almost immediately bought out. Last week, out of desperation, Columbus signed him to a one-year deal. Monday night was his first game in a Jackets sweater.
* Nashville out shot Columbus 12-3 in the opening period.
* Columbus returned the favor, out shooting the Preds 16-12.
* Rick Nash's goal was his 20th career goal against the Predators.
* Nash led all skaters with five shots on goal.
* Mike Fisher's second goal of the night was the elusive Goo Goo Goal. You can read more about it HERE.
* Ryan Suter missed the three previous games with an upper-body injury. He returned to action on Monday night and collected two assists.
* Pekka Rinne is now 17-2-0 in his last 20.
* He hasn't allowed more than two goals since January 5.
* It was also Rinne's ninth win in the month of January. With one more win (he has two more chances), he will break the franchise record for wins in a single month.
* The Blue Jackets took five penalties. The Preds, by contrast, had just two.
* Nashville and Columbus' season series is now over. The Preds won the series, going 5-0-1.
* Nashville is an incredible 31-5-3 against Columbus since the 2006-07 season.
* The Predators have now won 11 of their last 13 games. They've outscored the opposition 41-23 during that stretch.
* Nashville posted at least four goals for the sixth time this month.
* Detroit beat the visiting St. Louis Blues tonight, furthering their lead on the Central Division and the Western Conference. Furthermore, it was their 17th win in a row on home ice.
* With the victory, Nashville pulled within a single victory of both St. Louis and Chicago in the standings, making tonight's game vs. the Blackhawks all that more important.
THE THREE STARS OF THE NIGHT:
1) Mike Fisher (NSH)
2) Pekka Rinne (NSH)
3) Matt Halischuk (NSH)
—
PHOTO CREDIT: Jeremy K. Gover // section303.com