It's time for your Preds and Kings LEFTGOVERS…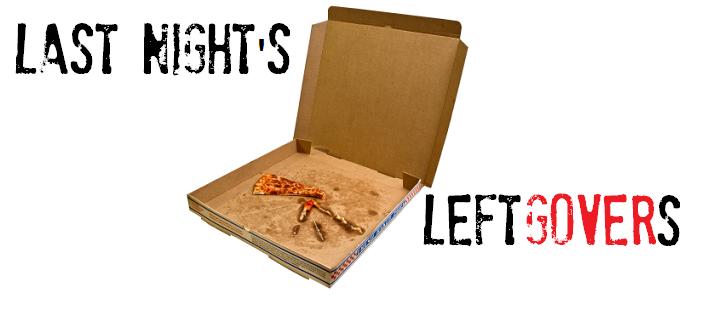 LEFTOVER THOUGHTS:
* The two players that the Predators traded for on Monday were not able to meet the team in Nashville in time for the game.
* Andrei Kostitsyn and Paul Gaustad will make their Pred debuts tonight in Carolina.
* Predators defenseman Kevin Klein was scratched with an upper-body injury.
* Jack Hillen was in the lineup for he first time in seven games last night.
* Speaking of Hillen, he logged the most ice time among Predators in the first period (7:06). He also had a key blocked shot in each period.
* The Preds are 6-0-1 in the last seven games Hillen has played in.
* Rookie Craig Smith hasn't found the back of the net since January 24.
* Los Angeles forward Jeff Carter is playing the Preds for the fifth time this season. He was formerly a member of the Columbus Blue Jackets before they traded him to Southern California last week.
* In those five games, Carter has five goals and two assists.
* Carter was held off the scoresheet last night.
* In the opening period, there were 20 shots taken by both teams. There were also 20 different shooters. Nobody had more than one shot through one.
* Patric Hornqvist, who scored Nashville's second goal, now has 11 points in his last 11 games.
* With his two helpers last night, David Legwand collected his 100th career multi-point game. (special thanks to Jacob Underwood for that stat)
* Only Martin Erat has more (102).
* The only Preds not to register a shot on goal were Ryan Suter, Francis Bouillon and Nick Spaling.
* Of the 15 Predators to have a shot on goal, 12 of them had two and nobody had three or more.
* Nashville has taken just one penalty in four of the last six games.
AROUND THE CENTRAL DIVISION:
* The St. Louis Blues (4th place, West) beat the Calgary Flames in regulation. Nashville is still four points back.
* All other Central Division teams were idle on Monday.
THE THREE STARS OF THE NIGHT:
1) David Legwand (NSH)
2) Pekka Rinne (NSH)
3) Roman Josi (NSH)
—