It's time for your Preds and Red Wings LEFTGOVERS…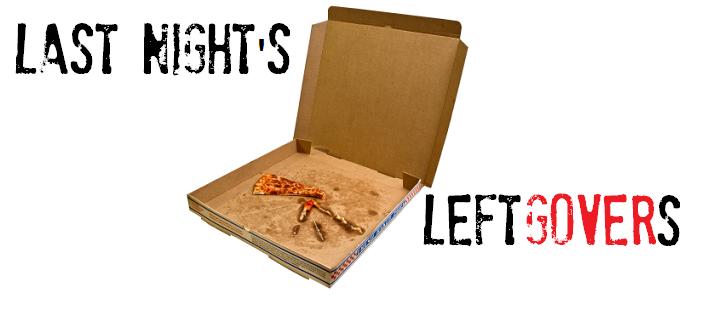 Detroit Red Wings 2, Nashville Predators 1
Joe Louis Arena; Detroit, Michigan
February 17, 2012
***
LEFTOVER THOUGHTS:
* The Predators acquired defenseman Hal Gill from the Montreal Canadiens yesterday afternoon. He was not in the lineup against Detroit.
* Gill is slated to make Preds debut in Dallas.
* Nicklas Lidstrom was whistled for a super-weak tripping call in the second period. While the Preds didn't score, they flexed their power play muscles as they had numerous scoring chances and constant pressure.
* Lidstrom took a shot in the ankle later in the period. He would return midway through the third.
* The Predators are now 14-1-1 when Nick Spaling scores a goal. They were undefeated in regulation coming into Friday.
* Nashville only took a single penalty. Ryan Ellis went off for hooking in the opening frame. Detroit did not score on the ensuing man advantage.
* Speaking of Ellis, this may have been his last game with the big club this season. Not that it would be a popular move but there's some speculation that he may be sent down to the AHL-affiliate Milwaukee Admirals once Gill joins the team.
* This was the second straight game without injured forward Patric Hornqvist.
* Mike Fisher, Brandon Yip and Jordin Tootoo led Nashville skaters with three shots each.
* The Preds have one more Friday game on the schedule. It too is against the Red Wings in Detroit (March 30).
* Nashville is now just 2-3-2 this month.
* It was the Predators' third regulation loss in 18 games within the Central Division this season. All three have come at the hands of Detroit.
* It was the first career victory over Nashville for Red Wings goaltender Joey MacDonald (1-3-0).
THE THREE STARS OF THE GAME:
1) Joey McDonald (DET)
2) Pekka Rinne (NSH)
3) Pavel Datsyuk (DET)