It's time for your Preds and Stars LEFTGOVERS…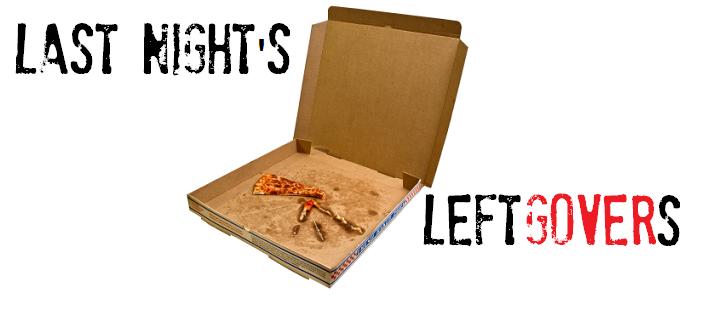 Nashville Predators 3, Dallas Stars 2
American Airlines Center; Dallas, Texas
February 19, 2012
***
LEFTOVER THOUGHTS:
* Hal Gill, who was acquired from the Montreal Canadiens on Friday in exchange for Blake Geoffrion, Robert Slaney and a second round draft pick, made his Predators debut on Sunday.
* Gill finished with a plus-2 rating, a team high.
* The Preds only took one penalty in the contest. This is the second straight game where they've only been charged with a single penalty.
* It was also the second game in a row that the opponent has taken just two penalties.
* Captain Shea Weber led all Preds with four shots on goal.
* Matt Halischuk nearly converted for his 13th goal of the year in the second period but it was overturned when the video review showed the puck going into the net off of his glove.
* Colin Wilson, who scored the eventual game-winner in the middle frame, extended a random streak. When he scores a goal this season, the Preds are 8-1-3 this season. That's eight straight games the Preds have gotten at least a point when Wilson finds the back of the net.
* Nashville fired 10 shots on goal in the first period. They then registered only 11 more after that.
* Dallas forward Michael Ryder led all skaters with five shots. He also potted a goal and blocked two shots.
* Stars netminder Kari Lehtonen has had a rough go as of late. He started the season on fire. He was 11-1-0 in his first 12 games. In his last 12, however, the Finnish goalie is 5-5-2.
* Thankfully, for Dallas, the Colorado Avalanche also lost on Sunday. Both teams are tied for 10th place in the West with 62 points. However, with the Minnesota Wild (61) and Anaheim Ducks (60) winning their respective games, the Stars and Avs have some company in that region of the standings.
* Nashville has regained it's three point lead on the 6th place Chicago Blackhawks.
* The Preds were also able to gain ground on the 4th place St. Louis Blues thanks to their loss earlier in the day.
* Pekka Rinne has allowed just two goals in each of his last three contests.
* Sunday was Rinne's 32nd win of the year. He needs just one more to tie his personal best of 33 (last season).
THE THREE STARS OF THE NIGHT:
1) Shea Weber (NSH)
2) Michael Ryder (DAL)
3) Pekka Rinne (NSH)