Know Your Canucks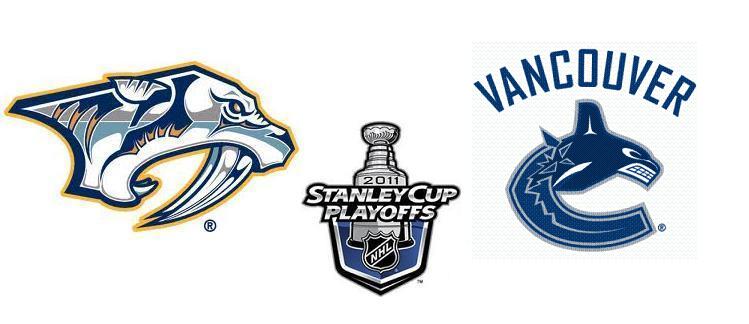 With the series against the Canucks starting soon, it seemed like a good time to help everyone familiarize themselves with Vancouver's roster:
Andrew Alberts: Surprised many fans this season when he revealed that he had not played for Boston in 3 years.
Keith Ballard: Quite possibly the gamechanger in this series, due to his propensity to cheap shot his own goalie.
Kevin Bieksa: Dan Hamhuis' defensive partner is historically the most popular player on any team.
Alexandre Burrows: Alex Burrows makes Corey Perry look like Pavel Datsyuk. He has about as much class as John Wall's spring semester at Kentucky. Burrows is also a hall of fame ball hockey player…insert your own joke.
Alexander Edler: Is practically the third Sedin, he tells people on Internet message boards.
Christian Ehrhoff: WAS MARCEL GOC'S ROOMMATE IN SAN JOSE. HE COULD NOT HANDLE THE GOC, SO HE FLED TO A FOREIGN COUNTRY.
Tanner Glass: A  fighter with the last name of Glass. I guess it's better than being named "Tanner Can't-Take-a-Punch".
Dan Hamhuis: According to Canucks fans, he is the missing link to their Stanley Cup hopes and dreams. Clearly this is based off of all his previous playoff success.
Jannik Hansen: Is from Denmark. He was the first Danish person to score in the NHL. Clearly hockey cannot succeed in Scandinavia.
Chris Higgins: Is not Patrick Marleau. Please stop asking him.
Cody Hodgson: Will most likely not play during this series, as all games will be past his bedtime.
Ryan Kesler: Is seriously right behind you. Just move away slowly.
Maxim Lapierre: Like Martin Erat, he was on the receiving end of a Jarkko Ruutu elbow to the head. Unlike Martin Erat, no one accused Ruutu of going after a good player when he hit Lapierre. 
Roberto Luongo: Was traded away by the Islanders and the Panthers. I repeat, he was traded away by the Islanders and the Panthers, meaning that the Islanders and Panthers felt that their situations improved with the departure of Roberto Luongo.
Victor Oreskovich: Best known for his appearance in this blog post.
Mason Raymond: Was once injured by Keith Ballard. Sense a pattern here?
Aaron Rome: His only goal as a Canuck was against the Predators. The goalie was "Empty Net". He's going to be a little surprised by Pekka Rinne.
Rick Rypien: Was seriously only trying to give the fan a hug. Seriously.
Sami Salo: There is no truth to the rumor that "Salo" is Finnish for "Injured Reserve". Also, Sami Salo injured his shoulder while reading that last sentence and will be day-to-day with "Sami Salo-like" symptoms.
Mikael Samuelsson: After winning a Stanley Cup in Detroit, signed in Vancouver so he could find out what it was like to feel despair.
Cory Schneider: Attended the Phillips Academy in Massachussetts. Famous Phillips Academy alumni include Bill Belichick, both President Bushes, JFK Jr., Samuel Morse, Dr. Benjamin Spock, and Bill Veeck. None of them have won a Stanley Cup Playoff game either.
Daniel Sedin: See Henrik Sedin.
Henrik Sedin: See Daniel Sedin.
Jeff Tambellini: His mom says that he's really good.
Raffi Torres: Came out of virtually nowhere in 2006 to score 27 goals during the Oilers' improbable march to the Stanley Cup Final. Promptly returned to nowhere two years later when he was traded to Columbus.