Laviolette on Kevin Hayes: "He's got a bright future."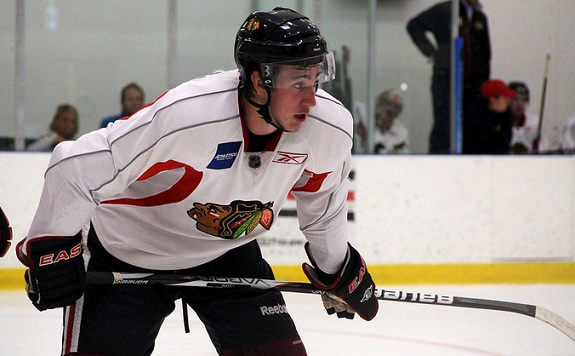 We spoke with Nashville Predators Head Coach Peter Laviolette on Tuesday afternoon about a variety of topics. One of those was Boston College alum and highly sought-after free agent forward Kevin Hayes.
Laviolette got to know Hayes a little bit as the coach of Team USA at the 2014 World Championships this past May. The 22-year old registered two points in eight games donning the red, white and blue.
"He's got a bright future," Laviolette said. "When I had him at the World Championships, he was a big, strong, young forward. He was very good at protecting the puck and he had a terrific set of hands on him."
Hayes was the NCAA's second leading scorer last year, posting 65 points in 40 games. A first round pick of the Chicago Blackhawks back in 2010, Hayes couldn't come to an agreement with the team that drafted him so, on August 15, he became a free agent. Since then, he's had no shortage of suitors.
It's rumored that the Predators are in the final mix for the Dorchester, Mass. native but it was also rumored a decision was going to come on Monday. It's now Wednesday morning and there's been no word from the Hayes camp.
Like the rest of the hockey world, Laviolette is waiting to see where Hayes will end up.
"He's a good young prospect," he said.
You can read more about what the Predators would have to do were they to sign Hayes HERE.
---
PHOTO CREDIT: Mel Boysen (used with permission)