LEFTGOVERS: Preds vs Sharks – Game 12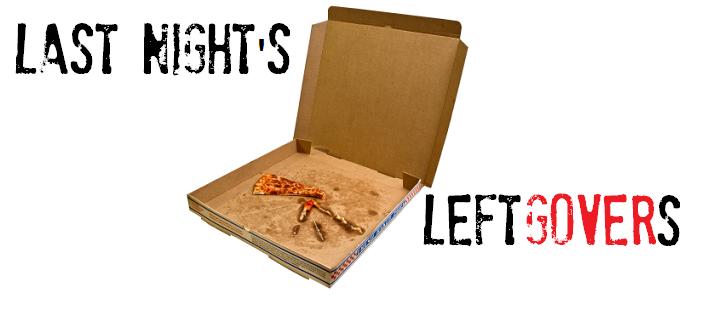 Here are your "Leftgovers" from the Nashville Predators game on Tuesday night against the San Jose Sharks…
—
LEFTOVER THOUGHTS:
* Brent Burns and Scott Gomez were scratched for San Jose.
* Patric Hornqvist (injured), Brian McGrattan and Hal Gill were scratches for the Predators.
* McGrattan was in an interested scratch because, as Ryan Porth reported earlier today, Nashville's resident muscle is wearing a jaw protector for the next few games. Therefore, he can't fight. So, therefore, his role is extremely limited. So, therefore, McGrattan could have filled that role.
* Matt Halischuk played in his first game since February 2.
* The Predators have now earned a point in 10 of their 13 games this season.
* In every game Nashville has scored a goal in this season, they've gotten at least a point.
* Kevin Klein led all Predators in shots (4).
* He also led in blocked shots (4).
* Martin Erat took three penalties on Tuesday night. All came in the second period. All were back-to-back-to-back.
* The Preds won 61% of their draws.
* San Jose mustered just four shots on goal during their six power plays.
* This was the first time Nashville has gone with just six defensemen since January 31.
MY THREE STARS (as voted on with 4:55 remaining in regulation):
1) Pekka Rinne (NSH)
2) Antti Niemi (SJ)
3) Gabriel Bourque (NSH)
THE THREE STARS OF THE GAME:
1) Pekka Rinne (NSH)
2) Colin Wilson (NSH)
3) Antti Niemi (SJ)