LIVE FROM DENVER: Some Preds "Draft Facts"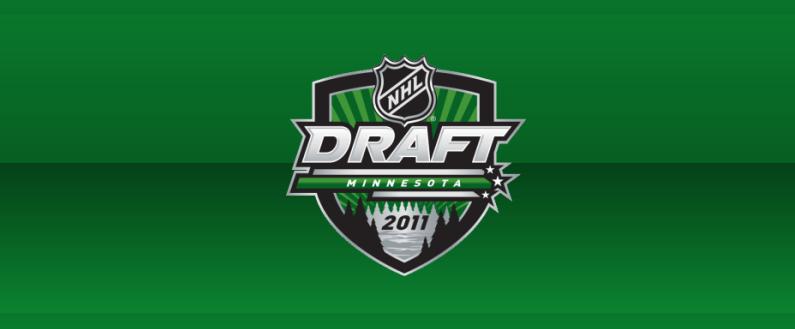 While I wait for my connecting flight to Minnesota — and you wait for the NHL Draft to begin — I figured it'd be fun to give you some historical facts regarding the Nashville Predators and the annual summer event.
So, without further ado, here are some "Preds Draft Facts."
* Nashville's first ever draft choice is still donning a Predators sweater. His name? David Legwand (1st round, #2 overall, 1998).
* Speaking of that, with the exception of 2000 and 2002, there are representatives from every single Predators draft class in their history on the current roster. Now that's impressive.
* Nashville had a league-high 15 of their own draft picks on their final 2010-11 NHL roster. By contrast, the Calgary Flames had the least (3).
* In every odd-numbered draft year (except 1999) the Preds have used their first pick on a defenseman.
* Nashville hasn't taken a goaltender since Anders Lindback. They chose they big Swede in the seventh round of the 2008 draft.
* The only time Nashville didn't have a first round pick was in 2006. They ended up drafting Brentwood, Tennessee native Blake Geoffrion with their only choice in the first three rounds (2nd round, #56 overall).
* In 2009, Nashville chose Ryan Ellis at #11 overall. Ellis would go onto become one of the most — if not the most — decorated junior players in history.
* Arguably Nashville's biggest draft bust was when they took goaltender Brian Finley #6 overall in 1999. Finley played just two games for Nashville, and then another two for Boston, before hanging up the skates for good in 2007.
* The only time Nashville has had multiple first round picks was in 2008. They had already selected Colin Wilson at #7 and they traded up to grab his childhood best friend, goaltender Chet Pickard at #18.
* In 2009, Nashville drafted a beast of a forward in 6'3", 230 pound Zach Budish. Unfortunately (for both parties) Budish has hardly seen much ice time over the past three years due to multiple injuries.