With no 1st round pick for Preds, who are some names to keep an eye on?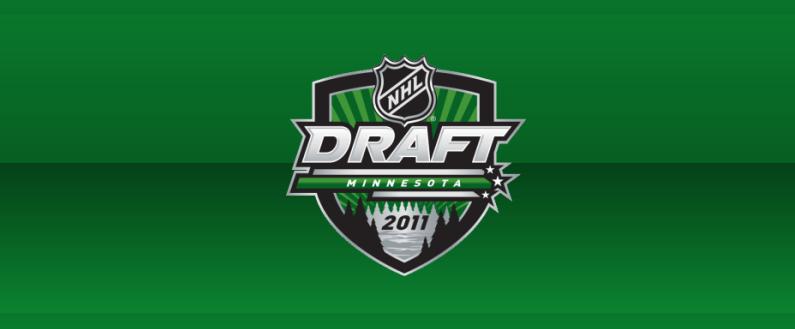 (For now, anyway) On Friday night, for only the second time in the history of the franchise, the Nashville Predators will be without a first round pick. So, because they won't make a selection (unless something changes, of course) until pick until #38 and #52 overall, who are some names to keep an eye on when the draft resumes on Saturday morning?
Here are a few…
TYLER BIGGS || RW || US National Development Team
Considering Tyler Biggs is ranked #8 by the International Scouting Service, is it be a stretch to say the Preds could get him at #38? Absolutely. But we've seen highly ranked players freefall before. (Remember Cam Fowler and Angelo Esposito?) Besides, The Hockey News ranks him at #20. That's a far cry from #8 and that gives us every reason to believe that there's at least a chance that Biggs has fallen out of favor with other NHL clubs. If so, there's obviously a reason but if Nashville can score a potential top 10 pick at #38, it's hard to blame them for taking a shot.
Biggs, by the way, is projected to be a power forward once he hits the professional game. His dad, Don Biggs, played in the NHL for the Philadelphia Flyers and Minnesota North Stars and Tyler is set to join the Red Hawks at Miami University in his native Ohio in the fall. He'll be part of a winning program there and that should help in his development.
OTHER PROJECTED POWER FORWARDS ALREADY IN THE SYSTEM: Zach Budish (2nd rd, 2009) and Austin Watson (1st rd, 2010)
MATT PUEMPEL || LW || Peterborough Petes (OHL)
Now scouting Matt Puempel just makes sense. He's ranked 30th by the ISS and 21st by The Hockey News and, let's face it, the Nashville scouts are already in Peterborough checking in on Watson's progress. Why not evaluate his linemate Puempel at the same time? The six foot, 200 pound winger skated with Watson for most of the season and, together, they put up 337 points (including this come-from-behind win last December). Additionally, they put up those numbers on a terrible Petes team that finished the season a lowly 20-45-3 and out of postseason contention.
While it's not General Manager David Poile's style to use early draft picks on players off of losing teams, Puempel may be an exception. They already know Puempel and Watson work well together. They already know that Puempel out-produced Watson last year (in 13 less games, by the way). They already know that he's projected to be a goal-scoring forward at the NHL level and, quite frankly, that's exactly what the Predators need.
OTHER PROJECTED GOAL-SCORING FORWARDS IN THE SYSTEM: Taylor Beck (3rd rd, 2009) and Patrick Cehlin (5th rd, 2010)
JONAS BRODIN || D || Farjestad (Swedish Elite League)
Every odd numbered year since 2001, the Predators have used their first pick on a defenseman. So why should we expect things to change in 2011? Jonas Brodin is ranked as high as #22 in The Hockey News' Draft Preview Guide but as low as #32 by the International Scouting Service. Regardless of which publication you use, he still doesn't reach the Preds at #38 but, when you get into the second round, players can easily fluctuate a 5-10 positions either direction.
Brodin is the kind of player Nashville loves. For starters, he's a defenseman. Secondly, he's a two-way defenseman who has more offensive upside than he's shown and plays really solid defense to boot. Thirdly, the Predators European scouts have really uncovered some gems over the years and Brodin, who's overshadowed in Sweden by possible #1 pick Adam Larsson, could be the next diamond in the rough.
Before you click on his name and look at his stats, remember that he's a 17-year old kid playing against men in quite possibly the second best league in the world. Scoring isn't something that comes in bunches over there, especially for a teenager who needs to learn his place. Would this be a homerun as far as than fans are involved? Absolutely not. "We need a goal scorer!" we'll say. But remember, that's what we said when the Preds called Ryan Ellis's name in 2009 and nobody's complaining now.
OTHER PROJECTED TWO-WAY DEFENSEMEN IN THE SYSTEM: Ryan Ellis, Charles-Olivier Roussel (2nd rd, 2009), Mattias Ekholm (4th rd, 2009) and Roman Josi (2nd rd, 2008)
RICKARD RAKELL || RW || Plymouth Whalers (OHL)
What do the Predators love to collect more than defensemen? Two-way forwards. Pick a guy in the organization and, more, often than not, you'll end up naming one. Nick Spaling, David Legwand, Matt Halischuk, Blake Geoffrion, yada yada yada. Rackell, ranked #37 by International Scouting, is projected to be just that: a two-way forward. He shares a birthplace with Predators forward Patric Hornqvist in Sollentuna, Sweden, he plays in the OHL so he's already in North America and he actually requested to play the more responsible position of center around the turn of the calendar year. Rakell even impressed in last year's World Junior Championships, posting three points in five games for his native Sweden.
If Rakell falls to the Preds at #38, it shouldn't shock anyone to see them call his name.
OTHER PROJECTED TWO-WAY FORWARDS IN THE SYSTEM: Ryan Thang (3rd rd, 2007) and Chris Mueller (undrafted)
TOMAS JURCO || RW || Saint John Sea Dogs (QMJHL)
You know how, when you watch a really good guitarist like Eric Clapton, Tim Reynolds or Carlos Santana, their instrument seems to be more of an extension of their body as opposed to an object they pick up and play? Well, that's the same thing with a hockey stick and Tomas Jurco.
If you've never been privileged enough to see a Jurco highlight, don't worry. Feast your eyes on this:
If the Predators end up with this kid, Colin Wilson will actually have some competition during those shootouts in practice. Yikes.
OTHER PROJECTED SKILLED FORWARDS IN THE SYSTEM: Linus Klasen (undrafted)
ROCCO GRIMALDI || C || United States National Development Team
The heir-apparent to Steve Sullivan? Maybe. Rocco Grimaldi, like Sullivan was when the New Jersey Devils chose him in a round so late it doesn't even exist anymore, is a long shot to make the NHL because of his size. At a mere 5'6″ a lot of teams may not want to "waste" a pick on the Rossmoor, California native, despite him being ranked as high as the 18th best player in the draft by ISS. The Hockey News has taken that prejudice into consideration and ranked him at a more conservative #32 but, let's be honest, there are a lot of teams who won't take even a flier on a guy that small.
So why would the Predators be interested? Because Grimaldi is a dynamite goal scorer and, like we mentioned before, they don't have many of those. With his size, he'll probably be moved to the wing once he hits the pro level but he shouldn't be worried about that when he dons that North Dakota sweater next year. While you want a player who has more of an NHL physical make-up, you can't be picky when your first draft slot is in the second round. Especially if one of your main needs is a goal scorer.
OTHER PROJECTED GOAL SCORING FORWARDS IN THE SYSTEM: Taylor Beck and Patrick Cehlin