LIVE FROM NEWARK: Nashville's 2013 draft class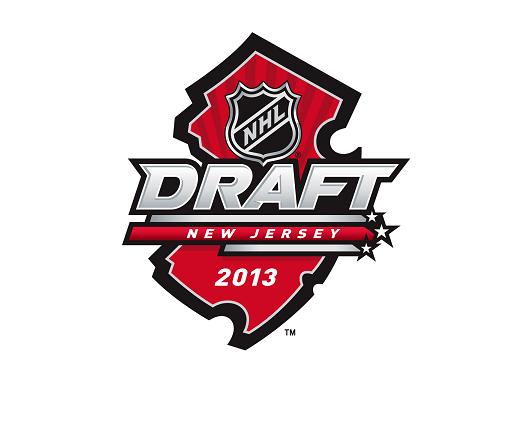 The Nashville Predators had a total of 10 picks coming into today's seven-round event. They ended with 10 but swapped mid-round picks with the St. Louis Blues (and added a fourth rounder in 2014 in the process) in a day that saw a lot of excitement and very little in the way of trade activity for the Preds.
The following is your Nashville Predators 2013 draft class.
RD 1 || #4 || Seth Jones, defenseman, Portland Winterhawks (WHL)
RD 3 || #64 || Jonathan Diaby, defenseman, Victoriaville Tigres (QMJHL)
RD 4 || #95 || Felix Girard, center, Baie-Comeau Drakkar (QMJHL)
RD 4 || #99 || Juuse Saros, goalie, HPK Jr. (Finland)
RD 4 || #109 || TRADED TO THE ST. LOUIS BLUES FOR #203 IN 2013 AND A FOURTH ROUND PICK IN 2014
RD 5 || #125 || Saku Mäenalanen, wing, Kärpät Jr. (Finland)
RD 5 || #140 || Teemu Kivihalme, defense, Burnsville High School (US
RD 6 || #155 || Emil Pettersson, center, Timra Jr.
RD 6 || #171 || Tommy Veilleux, left wing, Victoriaville Tigres
RD 7 || #185 || Wade Murphy, right wing, Penticton Vees
RD 7 || #203 || Janne Juvonen, goalie, Pelicans Jr.
The Predators made 10 selections, traded one to St. Louis, picked up an asset in the 2014 draft, chose the top ranked player on their board (Jones), picked three defensemen, two goalies and five forwards. General Manager David Poile said he expects all of the picks to attend development camp taking place from July 7 through 14.
Stay tuned to our coverage live from the draft floor in Newark, New Jersey, presented by Copeland Wealth Management.