LIVE FROM RALEIGH: Weber to compete in hardest shot…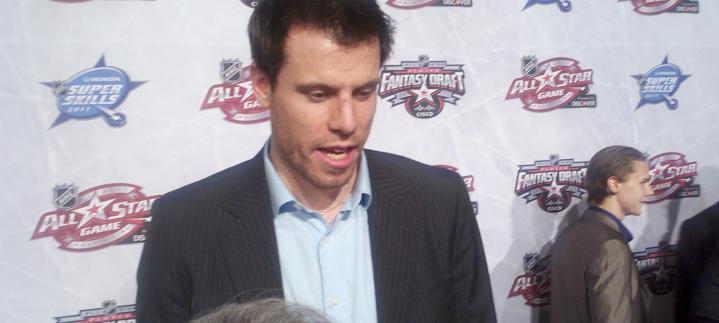 As if it was even a question, it's finally been made official. Shea Weber will, in fact, compete in the Hardest Shot during the Honda NHL Super Skills tonight.
The Nashville Predators' only representative in Raleigh is no stranger to the event. In his one other All-Star appearance, he had the hardest shot until Boston bruins defenseman Zdeno Chara stepped up and rocketed a puck at 105.4 mph, forcing Weber to settle for second place.
When asked by Amanda DiPaolo of predlines.com if he had a little something for Chara this year, Weber said "He's the champion. Everyone else is just challenging and we'll give it our best and see what happens."
The Honda NHL SuperSkills competition starts at 6:00pm Central and is available on Versus.
—
SPECIAL THANKS to the section303.com Road to Raleigh sponsor Communication Elements. If you're a small business in need of marketing or public relations, check them out.
—
PHOTO CREDIT: Jeremy K. Gover // section303.com