LIVE FROM RALEIGH: Weber picked by Team Lidstrom; get those jerseys!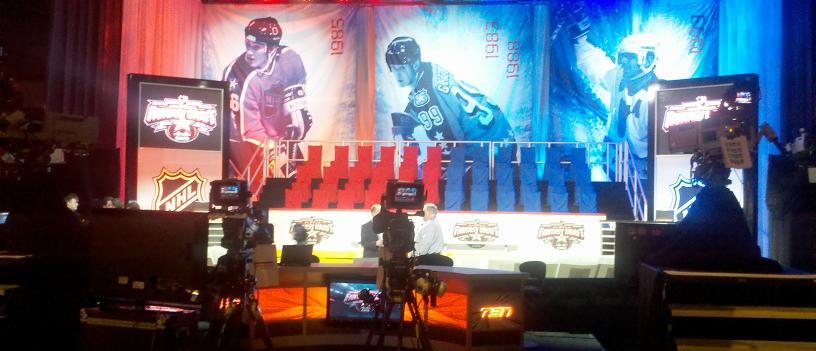 In the fourth round of the NHL All-Star Fantasy Draft, Team Lidstrom selected Nashville Predators defenseman Shea Weber.
Only Duncan Keith of the Chicago Blackhawks and Zdeno Chara of the Boston Bruins were selected ahead of the Preds captain. Keith and Weber are teammates for the weekend and may just rekindle some of the chemistry they found when paired together during the 2010 Winter Olympics for Team Canada. And, let's be honest, we all know how sucessful that was.
Also, now that Weber is on a team, you can now head on over to shop.NHL.com and order your Team Lidstrom WEBER 6 jersey. Just click on the link below and make it happen!
—
SPECIAL THANKS to the section303.com Road to Raleigh sponsor Communication Elements. If you're a small business in need of marketing or public relations, check them out.
—
HEADLINE PHOTO CREDIT: Jeremy K. Gover // section303.com