LIVE FROM THE NHL DRAFT: Poile reacts to first round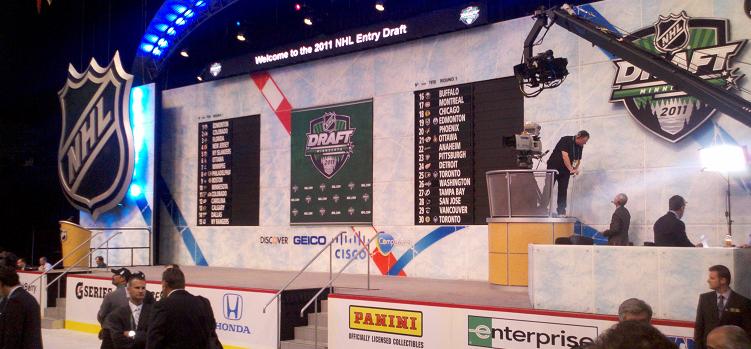 While the Anaheim Ducks closed out the first round of the 2011 NHL Entry Draft on Friday night in St. Paul, Minnesota, Nashville Predators General Manager spoke with section303.com about the proceedings in regards to his team.
section303.com: Your table got a little frantic twice, especially at the end there. How close were you to anything and are you comfortable with waiting until tomorrow?
David Poile: Close only counts in horse shoes and dancing I guess. I mean, a lot of effort to see if we could move up but what's the saying? "Some of the best trades are the ones you don't make?" We'll see. We're still in good position. We've got the two picks tomorrow in the second round and we've still got a lot of players we like a lot so it should be a good second round for us. And, you know, we're probably going to talk to some teams when we get back to the hotel tonight, we'll get reorganized and… that's where we are.
303: The one or two players that you were trying to get, are they still on the board?
DP: Oh there are a couple players that are still available, yes for sure, that we really like. That's what's neat about the draft, the talent and the ratings are in the eye of the beholder. We all have a little bit of different ratings. Especially the further you go in the draft it seems to break off so let's keep our fingers crossed for tomorrow.
303: How much do you spectate to the draft when you don't have a pick?
DP: Oh definitely. You look at our list compared to what really happens and Central's (Scouting) list. You know, I've been doing this for a lot of years so you know that there are going to be players that slip through either in the general rating, if you will, or in your own ratings. That's why it's always good to have lots of picks if you can. And that's why it's frustrating when you don't have a first pick. But, again, you gotta pay the price and there's no regrets to getting Mike Fisher for our first pick.
303: Lastly, this is only the second time in the franchise's history that you haven't had a first round pick. What's it like to sit there and watch the first round go by?
DP: Well it's not good because that's our bread and butter so we don't like that. Plus, our scouts do such a great job you want to reward them with having as many picks as possible. Like I said, it's frustrating but we did the right thing. I mean, if we hadn't made the trade for Mike Fisher I really don't think we would've made the playoffs. And not only did we make the playoffs but we won in the first round so we just need to remember what got us here.
—
PHOTO CREDIT: Jeremy K. Gover // section303.com