Preds depth altered as Dekanich teaches Columbus how to Dex Show…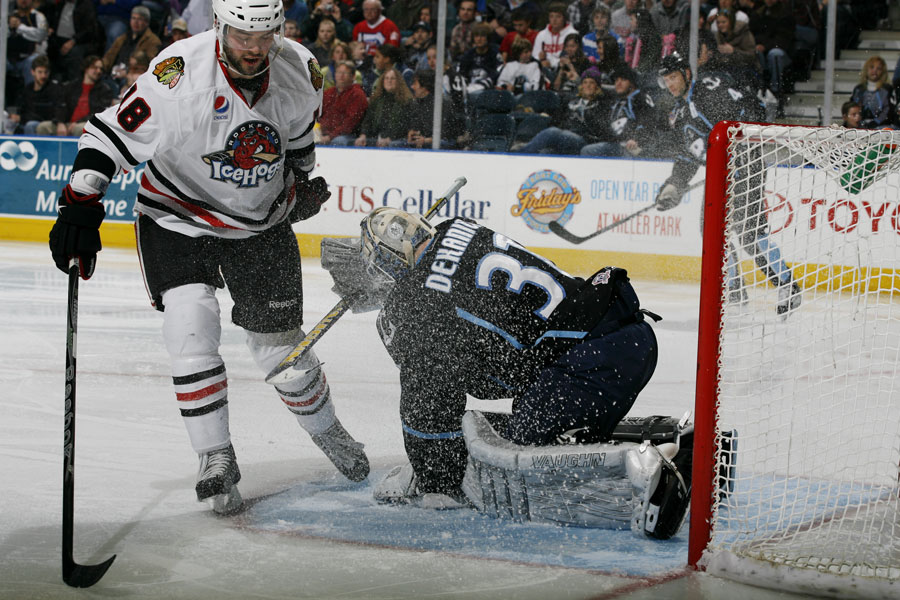 He was in an unfortunate situation being stuck being Vezina-nominee Pekka Rinne and surprise back-up standout Anders Lindback. Today, however, Mark Dekanich inked a reported one-year, $575,000 deal with the division-rival Columbus Blue Jackets.
Like Steve Sullivan's deal with the Pittsburgh Penguins earlier in the day, Dekanich finds himself in a perfect situation. He's going to a Columbus team that has zero confidence between the pipes and who will allow him time to grow into an NHL goaltender.
The former Colgate Raider will try and unseat Steve Mason as the starting goaltender but, unlike in Nashville, he will have a back-up job waiting for him if he struggles in doing so. Dekanich was an AHL All-Star this past year before suffering an injury that sidelined him for the rest of the season. His 2.02 goals against average was third among AHL netminders and his .931 save percentage was the best in the league.
In short, he's earned a shot at an NHL job. And, in Columbus, he'll get just that.
Also, if you're wondering what this means for goaltending depth in the Predators' system, Jeremy Smith is now penciled in as the starter in Milwaukee, 2007 seventh round pick Atte Engren and 2008 first rounder Chet Pickard will probably battle for the back-up position, with the loser starting for the ECHL's Cincinnati Cyclones. But then there's the wild card of 2011 second round pick Magnus Hellberg. Yes, he expects to play in Sweden next year but what if he impresses in camp and forces a little competition? He can, according to NHL rules, play in North America this year. So Dekanich's absence really sends shock waves through the rest of the organization.
But you know what the best part about this signing is? Nashville fans won't have to wait long to see "Dex" in his new jersey. If you're on the 303 Mega Road Trip, you'll see him opening night.
—
PHOTO CREDIT: The Milwaukee Admirals (used with permission)