Nashville's Weber has MVP-like performance at All-Star Game…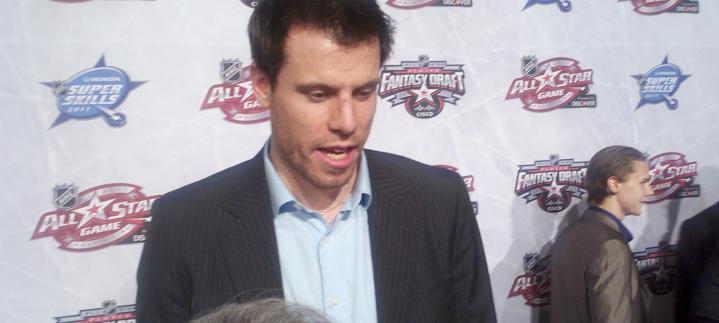 What a day for Shea Weber.
Not only was he a starting defenseman in the 2011 NHL All-Star Game's winning team and not only was he paired with a legendary defenseman named Nicklas Lidstrom, but he went out and had an MVP-worthy night, collecting four assists, being on the ice for for nine of his team's 11 goals and registering a whopping plus-6 rating.
The Nashville captain assisted on goals by Anze Kopitar, Matt Duchene and on two by Daniel Briere. With the four helpers, Weber tied another legend Ray Bourque for the most assists in a single All-Star Game by a defenseman. And even better, he was only one shy of the all-time ASG record of five, set by Mats Naslund in 1988.
The Versus TV crew named him the Bud Light Impact Performer of the Night but the game's MVP went to Chicago Blackhawk and Team Staal forward Patrick Sharp instead.
Sharp played a solid game with a goal and two assists but c'mon… Weber had the best stat line of any player and he was on the winning team. How does a guy who only scored in the first half of the game, wasn't a leading scorer and was a member of the losing team become an NHL All-Star Game MVP? Unfortunately the honor was decided by fan voting and, since he scored all his points early, he had a head start.
Right or wrong, Weber had a monster night on hockey's biggest stage of the weekend and further increased exposure for himself and for his Nashville Predators team.
Music City couldn't be more proud of it's lone All-Star representative.
—
SPECIAL THANKS to the section303.com Road to Raleigh sponsor Communication Elements. If you're a small business in need of marketing or public relations, check them out.
—
PHOTO CREDIT: Jeremy K. Gover // section303.com