New Ford Ice facility to host Preds, Panthers, Bolts, Bruins rookies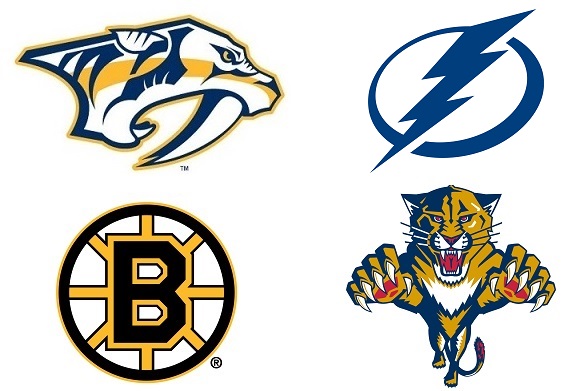 The Nashville, Tennessee hockey market is in for a treat this September.
The Predators will host the rookie camp's of the Florida Panthers, Tampa Bay Lightning and Boston Bruins. What's more is they'll be hosting them at the brand new Ford Ice Center complex. Which means not only will Preds fans get an opportunity to see their own prospects but they'll also get to see 2014 first overall pick Aaron Ekblad (Florida), 2013 third overall pick Jonathan Drouin (Tampa Bay) and 2012 first round pick Malcolm Subban (Boston).
The official press release is below.
---
Nashville, Tenn. (August 22, 2014) – Nashville Predators President of Hockey Operations/General Manager David Poile announced today that Nashville Predators prospects will report to town for physicals on Sept. 11, take to the ice for the first time at Centennial Sportplex at 1 p.m. on Sept. 12, then host the Florida Panthers, Tampa Bay Lightning and Boston Bruins in a four-team rookie tournament from Sept. 13–16 at the brand-new Ford Ice Center in Antioch.
This marks the first time the Predators have hosted a rookie showcase against multiple opponents, and the first time Preds prospects will play games in Nashville since hosting the Atlanta Thrashers' rookies for a pair of contests in 2008. Last September, the Panthers hosted the same four teams at their practice facility in Sunrise, Florida in what was Nashville's first rookie tournament since competing in the Traverse City Rookie Tournament from 1998-2001. Preds prospects have also played two-game sets against the likes of Florida (2011 and 2010), Atlanta (2008 and 2009) and Columbus (2002 and 2003) in recent years.
The 19-player Predators team, comprised of 14 Nashville draft picks, two players acquired via trade and three more signed to contracts with AHL affiliate Milwaukee, will be coached by Milwaukee Admirals (AHL) Head Coach Dean Evason and assistant coach Stan Drulia. Among the 12 forwards, five defensemen and two goaltenders scheduled to participate are first-round picks Kevin Fiala (11th overall in 2014) and Filip Forsberg (ninth overall in 2012), and four players – Forsberg, Colton Sissons (50th overall in 2012), Marek Mazanec (179th overall in 2012) and Magnus Hellberg (38th overall in 2011) – who played games at the NHL level in 2013-14.
The games and camp will precede the opening of 2014 Training Camp, which occurs Sept. 18, with physicals and team meetings. The Predators' first day on the ice will be Sept. 19 at Centennial Sportsplex and they will play six preseason contests fromSept. 23-Oct. 4, including four at home (Sept. 25 vs. Tampa Bay, a doubleheader Sept. 27 vs. Florida and Sept. 29 vs. Columbus).
The game schedule, which is being run in conjunction with the grand opening of Ford Ice Center, is as follows:
Friday, Sept. 12
Time                                         Event                                                   Location         
1 p.m.                                      Predators rookie on-ice session            Centennial Sportsplex
Saturday, Sept. 13
Time                                         Event                                                   Location         
1 p.m.                                      Florida vs. Boston                                Ford Ice Center
4:30 p.m.                                 Nashville vs. Tampa Bay                     Ford Ice Center
Sunday, Sept. 14
Time                                         Event                                                   Location         
4 p.m.                                      Tampa Bay vs. Boston                         Ford Ice Center
7 p.m.                                      Nashville vs. Florida                            Ford Ice Center
Monday, Sept. 15
Time                                         Event                                                   Location         
10 a.m.                                    Tampa Bay practice                             Ford Ice Center
10:30 a.m.                               Boston practice                                    Ford Ice Center
12 p.m.                                    Nashville practice                                Ford Ice Center
12:30 p.m.                               Florida practice                                    Ford Ice Center
Tuesday, Sept. 16
Time                                         Event                                                   Location         
10 a.m.                                    Tampa Bay vs. Florida                         Ford Ice Center
1 p.m.                                      Nashville vs. Boston                            Ford Ice Center