Not going on the 303 Mega Trip? Watch opening night at Brewhouse South!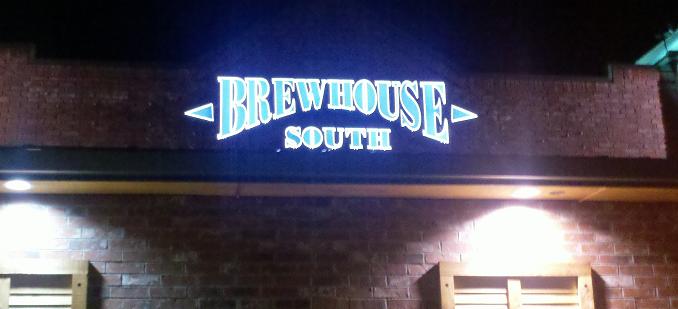 If you're not one of fortunate few that will be on the bus headed to Columbus, Ohio on Friday, have no fear! section303.com has teamed up with our good friends at Brewhouse South and will be holding an "Inmates Left Behind" event!
Come on out to Brewhouse South located at 1855 Galleria Blvd. in Franklin, Tennessee at 6:00pm on Friday and you can sit with your closest hockey friends and root on your Preds, shout some 303 chants and partake in their 303 specials!
That's right, during every single Predators road game this season, Brewhouse South has a special 303 Hockey Menu! Cheese fries, 1/2 nachos, wings (among others) are just $3.03! And there are drink specials too! Coors Light, Bud, Yuengling, lemon drops and Jell-O shooters (among others) are also just $3.03!
In short, Brewhouse South is your 303 Hockey Headquarters all season long and even though we'll be at Nationwide Arena watching the game in person, you can be enjoying several 303 specials while cheering on the Preds on all of their glorious HD TV's.
Puck drops at 6pm Central and it's a Friday night so get there a little early.
—
PHOTO CREDIT: Jeremy K. Gover // section303.com