OPERATION: Silver Lining (who to root for on Monday)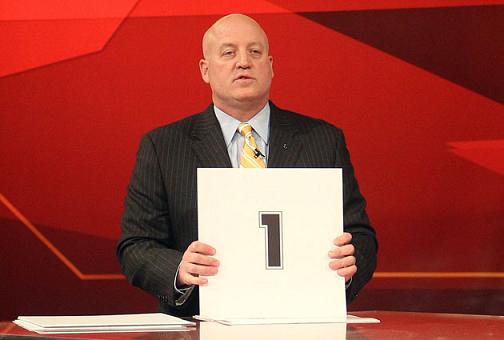 The Nashville Predators have been eliminated from the playoff race and, therefore, Operation: Miracle is dead. But fret not! We now have Operation: Silver Lining! We'll post this series every day until the end of the 2013 regular season.
—
The Carolina Hurricanes did beat the Tampa Bay Lightning on Sunday but not in overtime. As a result, the Nashville Predators fell to 27th in the league's standings but not 28th. Remember, the lower the Preds finish, the higher their probability to win the draft lottery and/or pick in the top five.
Also of note: the Calgary Flames (now in 24th with 42 points) won their third game in a row last night and further helped Nashville's cause. (Must be a non-disclosed part of the Brian McGrattan trade or something.)
The Preds can no longer finish in last place (last place carries a 25.0% chance of winning the lottery) because the Florida Panthers lost their sixth straight on Sunday. Even if the Panthers win their final three games — and the Preds lose their final three — they'll finish with 38 points, one behind Nashville.
Only two games matter to the Predators tonight and here they are:
EDMONTON (in 25th place) needs to beat ANAHEIM

BUFFALO (22nd) needs to beat WINNIPEG
If they finish in 27th, it gives Nashville a 10.7% chance of winning the draft lottery for the first overall pick.
The lottery is Monday night, April 29. Make plans to watch it with us at Brewhouse South in Cool Springs. You can find all the details HERE. We hope you'll join us. It may be the last chance to celebrate with your fellow fans until the summer.