OPERATION: Silver Lining (who to root for on Thursday)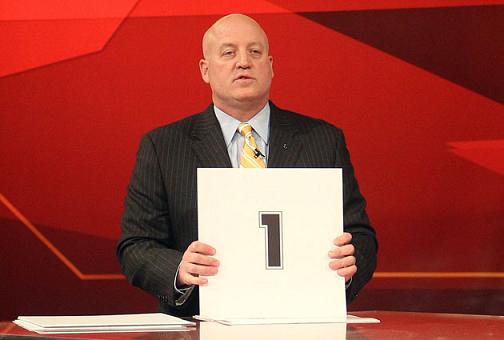 The Nashville Predators have been eliminated from the playoff race and, therefore, Operation: Miracle is dead. But fret not! We now have Operation: Silver Lining! We'll post this series every day until the end of the 2013 regular season.
—
The Nashville Predators are currently 27th in the league with 41 points. With only two games left, they can't finish any higher than 24th or any lower than 29th.
Remember, the lower they finish in the standings, the higher their probability to win the draft lottery and/or pick in the top five. The Predators haven't picked in the top five since 1998, before they even put ice in the arena downtown.
Due to the new lottery structure that starts with this year's draft, finishing 27th or lower guarantees Nashville a top five pick.
Nashville plays Detroit tonight and the Red Wings will be motivated. They need every point they can get in their final two games in order to make the playoffs. They're currently 8th in the West but have just a single point edge on the Columbus Blue Jackets.
Aside from their own contest, the Predators will be keeping an eye on the following games around the league:
CAROLINA (in 25th place) needs to beat the NEW YORK RANGERS

TAMPA BAY (28th) needs to beat BOSTON
CALGARY (24th) needs to beat ST. LOUIS
The lottery is Monday night, April 29. Make plans to watch it with us at Brewhouse South in Cool Springs. You can find all the details HERE. We hope you'll join us. It may be the last chance to celebrate with your fellow fans until the summer.