Poile, Preds ready to go forward at 2014 NHL Draft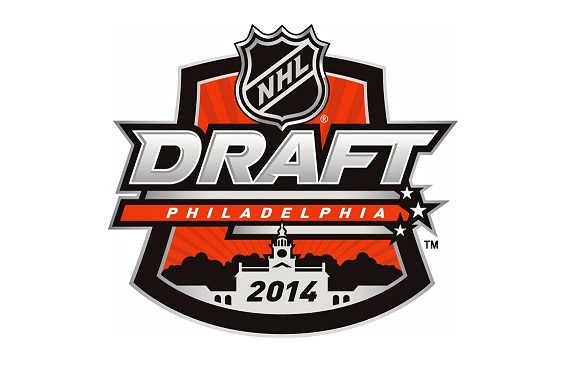 The Nashville Predators may not be picking at the top of the 2014 NHL Draft, but they do have their sights set on a certain position.
"There are two outstanding defensemen in this draft," General Manager David Poile said, almost in jest. "We certainly would favor a forward and that's our goal."
This year's top forwards Sam Bennett, Sam Reinhart and Leon Draisaitl will be long gone by the time Poile takes the stage for the eleventh overall pick but he still believes he can get a nice prospect that can help in the scoring department.
"It looks like there's a consensus on the first five players," Poile said. "I could be wrong by one but we're pretty sure it'll go that way. So we know in the area of two or three players who we're going to get."
Nikolaj Ehlers, Nick Ritchie, Brendan Perlini, Kasperi Kapanen and Jake Virtanen all seem like realistic options for the Predators. Any of the five could help in the offensive zone once they're ready for prime time.
"I feel real comfortable with where we are," Poile said. "I think there's a very, very small chance that we would move up; never say never in those situations. I think there's a little bit more of a chance that we could move back based on some of the conversations I've had with my peers."
Nashville's official website has done profiles on three of the aforementioned prospects. The common thread? Loads of offensive talent.
Nikolaj Ehlers (left wing, Halifax Mooseheads)
One scout told The Hockey News' 2014 Draft Preview magazine that Ehlers "plays with pace, his hockey IQ is off the charts and he kills you with speed and great vision." The Aalborg, Denmark native played his first season of North American hockey last year and lit it up. He finished the regular season QMJHL campaign with 104 points in 63 games (including 49 goals) and even led all rookies in playoff scoring with 28 points. According to Matthew Bontorin of the Predators' official website, Ehlers' speed and playmaking compares to NHL legends Pavel Bure and Peter Forsberg. THN projects him as a "dynamic point producer," exactly the kind of thing the organization needs.
Nick Ritchie (left wing, Peterborough Petes)
Ritchie led a very average Peterborough squad in scoring with 74 points but he also just so happened to lead them in penalty minutes as well (136). At 6'3″, 230 lbs, he's a monster of an 18-year old. One scout told THN that "he might have the best pro qualities of all the kids in the draft" but then added "he doesn't show up every night, which is disappointing." (Of course, there's another big forward who didn't flourish until leaving Peterborough. His name? Austin Watson.) With his size, Ritchie obviously projects to a "power forward" and Craig Button of TSN and NHL Network said that "when he is skating and driving hard, he is extremely difficult to stop." Based on everything we've read, consistency and determination seem to be the only question marks in Ritchie's game. Can the Predators really afford to take a gamble when they need help up front as bad as they do?
Brendan Perlini (left wing, Niagara IceDogs)
When you're on a bad team, you have to stand out. And that's exactly what Perlini did this past season. On a Niagara team that went just 24-35-3-6, the United Kingdom-born Perlini somehow came away with 71 points and led his club in goals with 34. Aside from being at the top of their scoresheet, he was also second in plus/minus with a minus-2 rating. Considering most of his teammates registered negative double digits, that's pretty impressive. THN projects him as a "pure goal scorer," which should grab the attention of most Predators fans. One scout told them "He has that knack that only a few others players in this draft have and that's to get to positions where you can be dangerous." With a Nashville organization that boasts up-and-coming playmaking forwards, Perlini would just need to find the open ice and let guys like Filip Forsberg, Calle Jarnkrok and Pontus Aberg find him.
"They bring offense every game," Poile said about the three prospects. "Playmaking, goal scoring, they bring offense all the time. That clearly catches your eye. Every one of them is a little bit different but most of the forwards that we're looking at bring that offensive element to the [table]."
So is Nashville absolutely going to take a forward?
"We are going to get a very, very good player," Assistant GM Paul Fenton said. "Are we taking an offensive guy? I'm not going to say whether we are or we're not but we know what our needs are."
But don't just focus on Nashville's first round choice. A lot of action could happen in the subsequent rounds, including a trade.
"What I've been approached upon the most was the fact that we have two second round picks," Poile said. "Some teams that have later first round picks have asked whether we would have some interest — based on who might be available at that time — to trade two seconds for a first."
This is the first time since 2009 that Nashville has possessed both a first and second round choice.
"The last five years we've been missing either a first or second round pick," Fenton said. "Our scouts are really excited because they know they're going to have an opportunity to draft some of these guys that they have on their list and they know what it'll do to help this organization going forward."
Forward, indeed.