Poile: third defense pairing in 11-12 will be "all new kids"…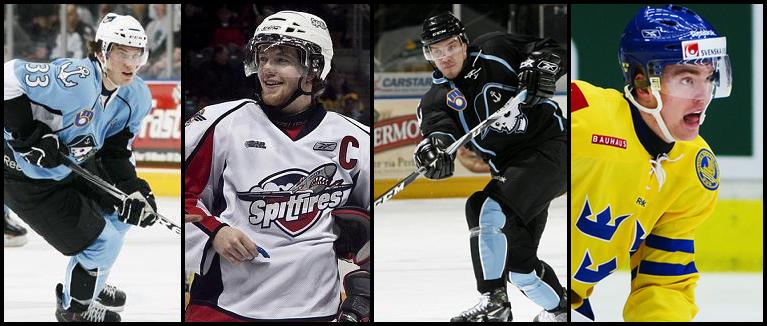 Nashville Predators General Manager David Poile made fans' hearts skip a beat when he cancelled his interview on 104.5 the Zone's afternoon drive show at the last minute. Poile, never one to cancel on someone, surely must be working something!
But, alas, Poile called in a few minutes later in order to keep his commitment. But then after joining The Sports Zone via phone, he then caused hearts to skip again (albeit for a different reason) when he told hosts Willy Daunic and George Plaster that the third defense pairing next season very well might be "all news kids. New to the NHL."
Alright, so let's look at the Preds and their defense combinations. As of right now, with no alterations, the lineup would be captain Shea Weber, alternate captain Ryan Suter on the top pairing and then Jonathon Blum and Kevin Klein on the second pairing. And since Shane O'Brien will not be asked back and Francis Bouillon is still dealing with concussion issues, that opens the door for four players.
Those four players? 2009 first round pick and emerging Canadian national treasure Ryan Ellis, Elitserien Rookie of the Year Mattias Ekholm, Milwaukee Admirals veteran Teemu Laakso and Milwaukee's fourth leading scorer, the dynamic Swiss blueliner Roman Josi.
Of the four leading candidates, only Laakso has seen NHL action. He's suited up for the Preds eight times in the past two seasons. Ekholm has played professional hockey but in Sweden. The fact that he posted 33 points in just 55 games in what is regarded as the second best league in the world, Ekholm has the inside track on the other three. Laakso has paid his dues in a system that believes in promoting from within. And then there's one of the most decorated junior players in history: Ryan Ellis. Ellis still needs to prove that his small 5'10", 175 pound frame can hold up against professional forwards. Once he does that, he should make the jump to the NHL and never look back.
If, in fact, the Predators start the season with Weber, Suter, Klein, Blum and two of the four guys listed above, it will be the first time in NHL history that a team has fielded an entire defense corps on opening night made up of homegrown talent. Poile mentioned wanting to do this same exact thing at the Skate of the Union two years ago, citing Weber, Suter, Dan Hamhuis, Klein, Laakso and Cody Franson. But then, when Franson was forced to miss the majority of training camp with an injury, Poile was forced to go out and sign Bouillon as a free agent, thereby dashing his dream.
But, according to his comments today, it looks like he might get to live that dream after all.
****
THE ENTIRE INTERVIEW (courtesy of 104.5 the Zone) IS RIGHT HERE:
[powerpress]