Predators change Game Day ticket special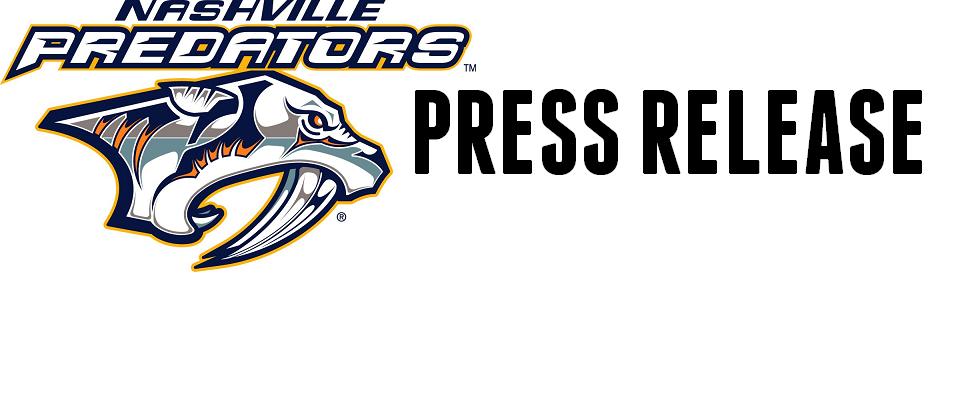 Remember that one episode of "Saved By the Bell" where the crew camps out for U2 tickets?  So do the Predators, and as a result, they've changed policy for their $10 Game Day ticket promotion:
Release below:
NASHVILLE PREDATORS CHANGE PROCEDURE FOR DAY OF GAME TICKET SPECIAL
-Raffle now gives more fans the opportunity to buy-

Nashville, Tenn. (May 4, 2011) – The Nashville Predators announced today that due to exceedingly high demand, procedure for procuring a $10 Day of Game ticket will change, effective immediately.

Starting tomorrow, Bridgestone Arena box office officials will begin handing out raffle tickets at 9 a.m. Names will then be drawn at 9:45 a.m.  These winners will be given the opportunity to purchase up to four upper-bowl playoff tickets for just $10 per ticket. There is a limit of 100 tickets for this promotion.

"This new procedure streamlines the process for attaining these high-demand tickets and eliminates the need for fans to camp out for the opportunity to purchase tickets," Nashville Predators Executive Vice President Chris Parker said. "Plus, as an added benefit, it should increase the number of fans who have the opportunity to attend a Predators Stanley Cup Playoff game for the price of $10 a ticket!"

Individual tickets are available for all possible second-round games and can be purchased at nashvillepredators.com, by calling 615-770-PUCK (7825), stopping by the Bridgestone Arena box office, all Ticketmaster outlets or by visiting ticketmaster.com. Ticket prices start at just $32 per game. For the Western Conference Semifinals, the Predators will again utilize value-based pricing; meaning that prices will fluctuate with demand. Tickets for all future rounds of the 2011 Stanley Cup Playoffs will go on sale upon the completion of each round.