Preds apparently stockpiling centers, sign Derek Roy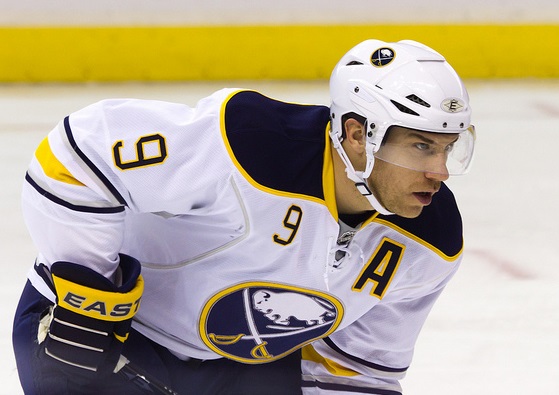 This morning, the Nashville Predators signed a potential number one center in Mike Ribeiro. Less than an hour later, they added another, signing Derek Roy.
Roy signed a one-year deal for just $1 million so it's a high-reward, low-risk move for General Manager David Poile and the Predators.
"I bring a lot of offense to the table," Roy said on the conference call. "At the same time, I try to play both sides of the puck. I'm defensive-minded first and then I move toward the offensive zone. This year, there's going to be a lot of offense needed from me and I'm willing to take on that role."
Ribeiro and Roy are each coming off of disappointing seasons but have impressive years on their resumes. The difference between the two is that only Ribeiro makes sense.
Ribeiro is a former NHL All-Star and posted at least 60 points in five seasons. Additionally, he has 40-point seasons on four different teams, proving he can produce anywhere he goes. Roy, on the other hand, has four 60-point seasons but all of them have come while he was teammates with Thomas Vanek and Jason Pominville on the Buffalo Sabres.
Since leaving Buffalo via trade in the summer of 2012, the Ottawa, Ontario native has bounced from team-to-team-to-team while trying to duplicate the success he once had in upstate New York. As a member of the Dallas Stars, he managed just 22 points before being dealt to the Vancouver Canucks at the trade deadline. With a legit shot at winning the Stanley Cup in Vancouver, he mustered just six points in 12 games and then just a single assist in San Jose's four-game upset sweep over his Canucks in the first round of the playoffs.
Last summer he signed a one-year, $4 million deal with the St. Louis Blues. There he had a chance to be flanked by talented wingers like Alex Steen and Vladimir Tarasenko. Instead of seeing his numbers creep more toward his Sabres days, he found himself on the third and fourth lines, registering 37 points in 75 games, including just nine goals. Then, once again, he tallied just one assist as his team was swept again in the first round.
In short, Roy hasn't been himself since he went down with a torn quad tendon that ended his season after just 35 games in 2010-11. He returned to the Sabres lineup the next year but managed 44 points in 80 games, a far cry from his 70-points-per-season self.
"With the lockout and the surgery right before the lockout and then the 20 games and then get traded again," Roy explained. "It's been a tough few years bouncing around. Hopefully this is going to be good for me."
Poile hopes the work Roy has been doing with retired NHL star Gary Roberts has him back to full health.
"Derek knows that [his years in] Buffalo were the best years of his career," he said. "He's dealt with some really serious injuries, a knee injury and a shoulder injury. Both of those have affected what he's done — or hasn't done — in the last three seasons. He's now 100 percent."
If that's truly the case then he will be a steal at $1 million. If it's not, another player will have been jettisoned in order to make room for him.
Let's hope it's the former.
---
PHOTO CREDIT: Bridget Samuels (use with permission)