Preds, Caps rosters announced for tonight's pre-season contest…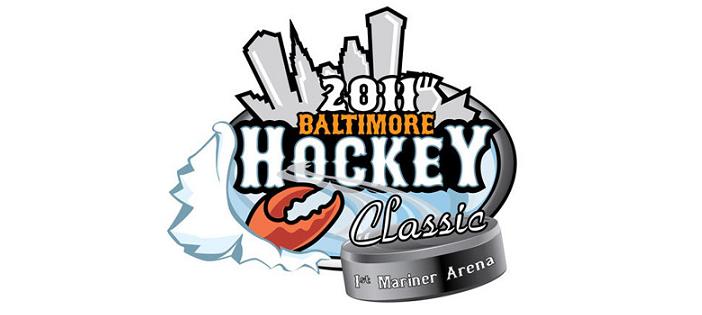 The Nashville Predators and Washington Capitals have announced their rosters for tonight's pre-season match in Baltimore, Maryland.
This game is being called the 2011 Baltimore Hockey Classic and will take place at 1st Mariner Arena. Head Coach Barry Trotz called this building home for three years, an assistant coach from 1990 to 1992 and then a Head Coach for the 1992-93 campaign.
Fun trivia fact: Barry Trotz was the last head coach of the Baltimore Skipjacks of the AHL. (They moved to Portland, Maine following the 1992-93 season where they went onto win the Calder Cup).
For great stories on Trotz's time in Baltimore, check out puckscene.com's blog Trotz Prepares for Baltimore Return and Preds On the Glass' blog Barry Trotz's Return to Charm City. Both are excellent reads.
The rosters for tonight's Baltimore Hockey Classic are below. You'll notice no Joel Ward in the lineup for the Capitals but you'll also notice that former Cap Tyler Sloan will be in the lineup for the Predators. This will also be the first time that former Windsor Spitfire teammates Ryan Ellis and Philipp Grubauer will face each other in a professional game. If Grubauer sees time in the Washington nets, of course.
Don't forget! Full coverage will be on 102.5 The Game tonight!
—
Preds vs. Caps – 6:00pm Central
NASHVILLE PREDATORS
FORWARDS
Martin Erat
Craig Smith
Cal O'Reilly
Chris Mueller
Niclas Bergfors
Zack Stortini
Matt Halischuk
Jerred Smithson
Kyle Wilson
Colin Wilson
Taylor Beck
Gabriel Bourque
Juuso Puustinen
Jani Lajunen
Ryan Thang
DEFENSE
Teemu Laakso
Shea Weber
Ryan Suter
Mattias Ekholm
Ryan Ellis
Jeff Foss
Roman Josi
Tyler Sloan
GOALTENDERS
Pekka Rinne
Jeremy Smith
—
WASHINGTON CAPITALS
FORWARDS
Nicklas Backstrom
Jay Beagle
Chris Bourque
Cody Eakin
Stanislav Galiev
Kyle Greentree
Christian Hanson
Samuel Henley
Marcus Johansson
DJ King
Mike Knuble
Brooks Laich
Garrett Mitchell
Alexander Ovechkin
Ryan Potulny
Joel Rechlicz
Alexander Semin
Mattias Sjogren 
DEFENSE
Karl Alzner
Sean Collins
John Erskine
Brett Flemming
Mike Green
Patrick McNeill
Zach Miskovich
Dmitry Orlov
Danny Richmond
Patrick Wellar
GOALTENDERS
Philipp Grubauer
Michael Neuvirth
Dany Sabourin
—
PHOTO CREDIT: Jeremy K. Gover // section303.com