Preds trim roster from 55 to 52 as three are sent back to junior…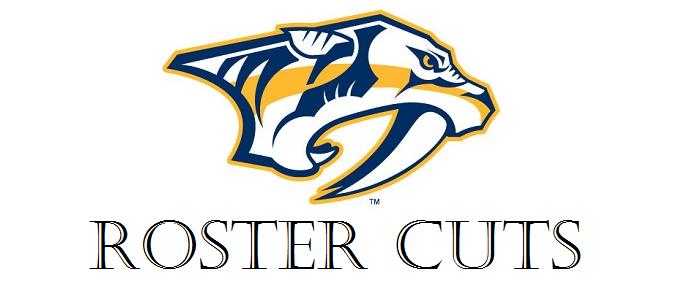 The Nashville Predators have cut their 2011-12 training camp roster to 52 players.
2010 first round pick Austin Watson, 2010 seventh round pick David Elsner and 2011 seventh round pick Brent Andrews have all been sent back to their junior clubs.
Watson will try to lead his Peterborough Petes back to the playoffs along side Ottawa Senators first round pick Matt Puempel. Puempel and Watson led the Petes in scoring last year with 69 and 68 points, respectively. The Preds prospect struggled at the outset of the 2010-11 campaign but found his stride midway through. He hopes to pick up where he left off.
Elsner will play his first season of hockey in North America as he joins the Sault Ste. Marie Greyhounds. The German forward spent the majority of last year with the Landshut Cannibals, amassing five points.
Andrews should see an expanded role on his Halifax Moosheads squad. With 2012 draft-eligible Martin Frk, Andrews should propel Halifax back to the QMJHL playoffs. They were the 15th (of 16 possible) seed last year and were promptly swept by the more talented Montreal Junior Hockey Club.
Look for more cuts tomorrow or Thursday as the Predators come off of their three games in 36 hour span.