Preds fail to bury chances once again, Coyotes advance…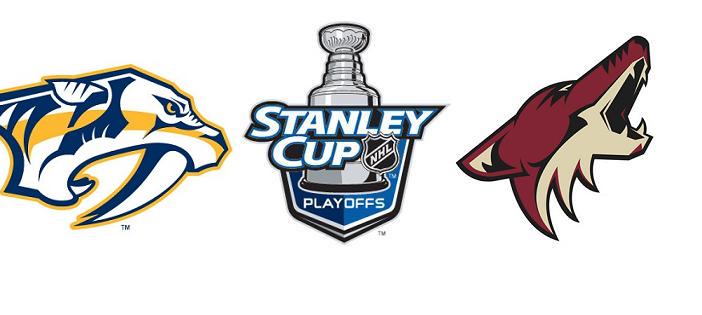 All too soon, the Nashville Predators' 2011-12 season has come to an end.
The Phoenix Coyotes won game five of their best-of-seven Western Conference Semifinal series against the Preds, 2-1, thereby winning the series 4-1.
Phoenix advances to the Western Conference Final for the first time in franchise history. That history includes their years as the first installment of the Winnipeg Jets, by the way.
Mike Smith came up big when he needed to, collecting 32 saves along the way, but it was the Predators missed opportunities that were, once again, the story.
"It's sort of the way the series went," Nashville Head Coach Barry Trotz said. "We just couldn't bury our chances. We had enough chances to win this series but we didn't win."
Alternate captain Ryan Suter agreed.
"For us, we weren't able to bury our chances. That never gave us a chance to win. Not taking anything away from (Phoenix) because they played very well but we just couldn't bury them."
Colin Wilson got the lone goal for Nashville, giving the Preds life in the final 6:00 of regulation but, if that was supposed to be the start of the snowball rolling downhill, it came too late. The Predators had just flat out run out of time.
The Predators will swallow this bitter pill and look toward a daunting summer. Suter is set to become an unrestricted free agent on July 1. Team captain Shea Weber is looking at restricted free agent status on the same date. General Manager David Poile did everything he needed to do to bring back wayward sniper Alexander Radulov from Russia. Does he come back? Does he even want to come back? Did the team show enough to Suter that he wants to stay committed to Music City and the long term plans of the franchise? In turn, do the Preds keep Weber in the fold or do they trade him for a king's ransom? Do they re-sign both him and Suter?
Tons and tons of questions face Poile this off-season and, in a perfect world, he'd be pondering those questions after a Stanley Cup Final appearance. Or, at the very least, a conference final appearance. Instead, he's exactly where he was when last season ended: out after the second round.