Preds make it official: Tyler Sloan signs two-way deal…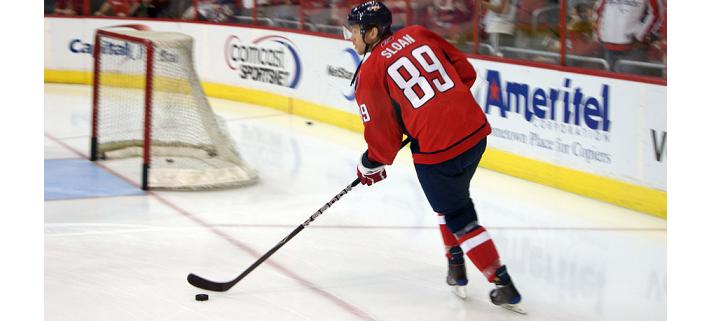 Okay so it's not the name you wanted to hear. But the Nashville Predators have signed a defenseman!
(no need for an exclamation mark, I know.)
Tyler Sloan, 30, is a journeyman minor leaguer who has spent time with the Syracuse Crunch (AHL), Dayton Bombers (ECHL), Las Vegas Wranglers (ECHL), Manitoba Moose (AHL) and Hershey Bears (AHL). All 99 games of his NHL experience have came in the past three seasons as a member of the Washington Capitals.
Want to know what Caps fans are saying about Sloan? Here's a taste.
There are some positive things to this signing, however. Sloan did win a Calder Cup Championship with Hershey in 2006 and it is a two-way deal. This signing, along with the earlier acquisition of Brett Lebda, gives the Milwaukee Admirals some veteran presence on a blueline full of young elite prospects just waiting to make the jump to the NHL. Just think of this scenario: if injuries hit the Preds blueline this season, and Roman Josi and Ryan Ellis (for example) are ready to be called up for prime time action, you can't leave the Admirals defense corps with a top pairing of Scott Ford and Jeff Foss. That's where these depth signings come in.
So call it what you want but this is a real solid signing for General Manager David Poile and the Preds.
Sloan will be paid $650,000 at the NHL level and $105,000 at the AHL level.
—
PHOTO CREDIT: Terry Dobbins // Flickr (used with permission)