Preds owner W. Brett Wilson sounds off on the Flyers, Weber and the offer sheet…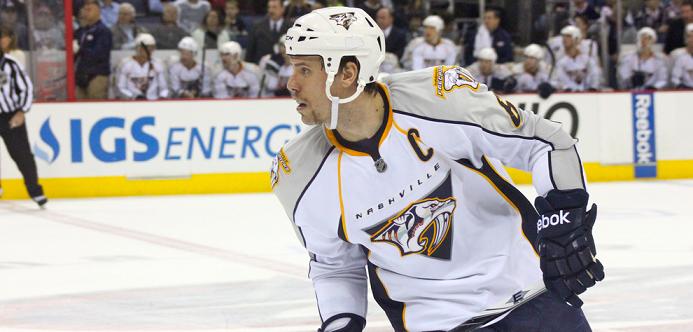 The newest member of the Nashville Predators ownership group, W. Brett Wilson, is going to quickly become a fan favorite in Music City. Not just because he's an owner but because of his candid comments.
Yesterday, on Toronto's SN590 The Fan, Wilson took to the airwaves and revealed some nuggets of information about the Philadelphia Flyers, the Shea Weber offer sheet, the negotiations prior to the offer sheet and the future of the Predators.
You can hear the entire interview HERE but below are the highlights. And there are some doozies.
***
On whether there was any doubt the Predators would match the offer…
"A month, month and a half ago, we thought that we had a bonafide shot of having Weber, (Ryan) Suter and (Pekka) Rinne as the core of our team going forward. And we had the budget to take care of all three — obviously Rinne was signed. But when we lost Suter, it just accelerated or exacerbated our desire to make sure Weber was in place and happy."
On the offer sheet itself…
"Nobody was expecting the kind of offer sheet… I am not real happy with the spirit and intent of the way the offer sheet came together but I greatly respect Shea and I greatly respect that he had to do what was right for him."
On the Predators offer to Weber prior to the offer sheet…
"Our offer was $104 million. There's not a big gap between $104 and ($110). Now, $6 million is $6 million but it's just a timing issue. There was never any doubt in my mind that we would hit that bid."
On what message the ownership group sends to the fans by committing to Weber…
"The ownership group has made it crystal clear since buying from (Craig) Leipold, the game was to stay. It wasn't 'follow us or we're leaving.' It was 'we're here to stay, please give us your support.' I've been to a number of games in Nashville and I've never seen a fanbase more passionate… What we needed to do was increase the fan content and the sponsorship content in terms of filling the place and that's what's been done."
On Head Coach Barry Trotz and General Manager David Poile…
"The track record speaks for itself. We've fielded a highly competitive team almost every year that we've been in Nashville and we're stepping up the game."
On whether the team can add players even with Weber's contract on the books…
"We have cap room and we have some (flexibility). I mean, yes. Do we want this contract on our books? Everyone wants to pay less. That's just a given. One hockey team in Philadelphia may have underestimated the depth of the pockets in Nashville but, more importantly, they underestimated the depth of commitment of the fanbase, depth of commitment of the corporate community and, of course, the depth of commitment of hockey operations."
On the momentum of keeping Weber…
"We're going to have a competitive team, you know that. We've got a hole to fill next to Weber but, let's be clear, there's an awful lot of defensemen in the league. We'll find another, we'll grow another, we'll build another and Shea will bring someone along beside him."
—
PHOTO CREDIT: Dylan Moody // Flickr (used with permission)