Preds prospect Craig Smith leaves Wisconsin, turns pro…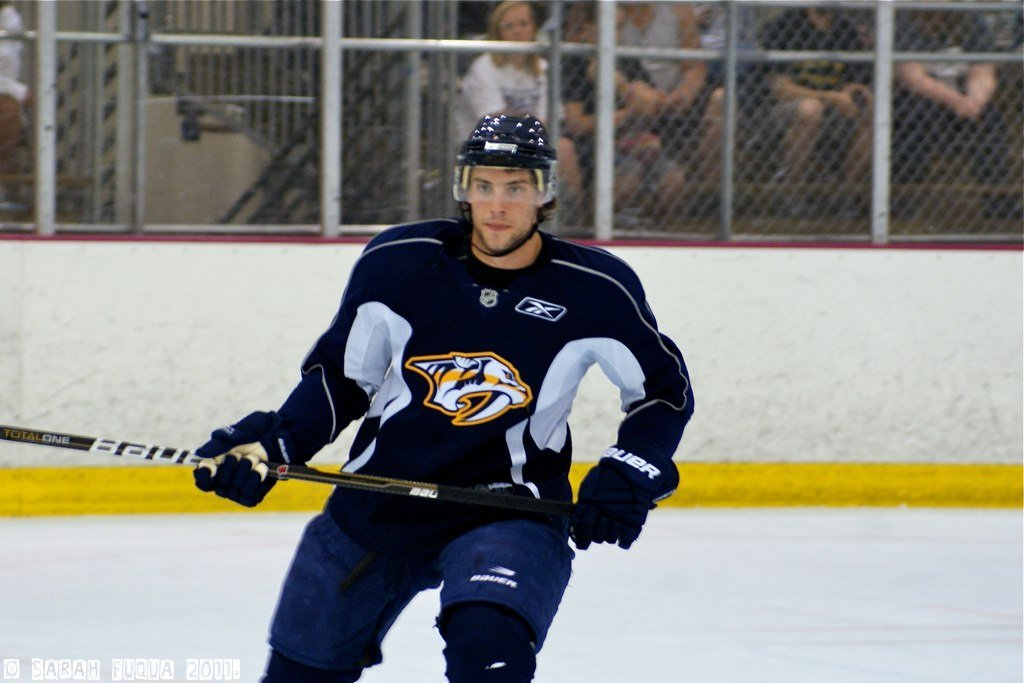 In 2009, he was the Nashville Predators' fourth round pick. In 2010, he put up an impressive 33 points for the Wisconsin Badgers as a freshman. In 2011, he got the opportunity to play against professionals at the World Championships in Slovakia. In 2012, he almost certainly would've been a Hobey Baker Award finalist.
But that won't happen anymore.
Yesterday, General Manager David Poile told the Skate Of the Union crowd that they were trying to tell forward Craig Smith that he was ready to make the team. Apparently word got back to him and today he reportedly left Wisconsin en route to turning pro.
He will start the season with the AHL-affiliate Milwaukee Admirals but this is a tremendous depth move for the organization. He was one of the four "men among boys" at this years Development Camp, he had very little to learn at the college level anymore having scored 76 points in 82 collegiate games and being an alternate captain for Wisco and, at 21 years old, he can gain invaluable experience with the Admirals while waiting to earn the call-up.
MORE TO COME LATER…
—
PHOTO CREDIT: Sarah Fuqua