The highlight of last night (other than the jersey)? Converting a Thrashers fan…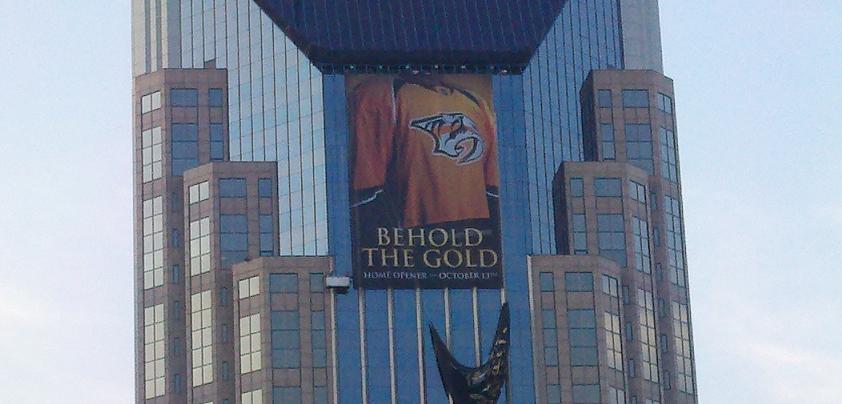 One of the highlights of last night's Skate Of the Union event at Bridgestone Arena came during the audience Q&A session. A guy wearing a white t-shirt in the crowd was chosen to submit a question to the panel of Head Coach Barry Trotz, General Manager David Poile, et al. The fan went onto say that he was an Atlanta Thrashers fan who just happened to be in Nashville visiting some friends. He then (basically) asked if he should pledge his allegiance to the geographically closer Nashville Predators or the more familiar Southeast Division Carolina Hurricanes.
Buddy Oakes of Preds On the Glass captured the moment on tape and, while you can't hear the fan's question very well, the moment is absolutely not to be missed.
In short, Trotz turns into a salesman ("You have to make a choice: have fun or no fun."), Poile gives him a dose of reality ("Nashville has to want you.") and, later on, Gnash comes into the stands with a new hat, puts it on his head and everyone in attendance stood in applause, welcoming the new fan to Music City.
NOTE: Fast forward to 9:07 of the clip and then, once they move onto another question, 12:25 for "the baptism."
—
PHOTO CREDIT: Jeremy K. Gover // section303.com