Preds recall Blum, Dekanich from Admirals; Lindback down…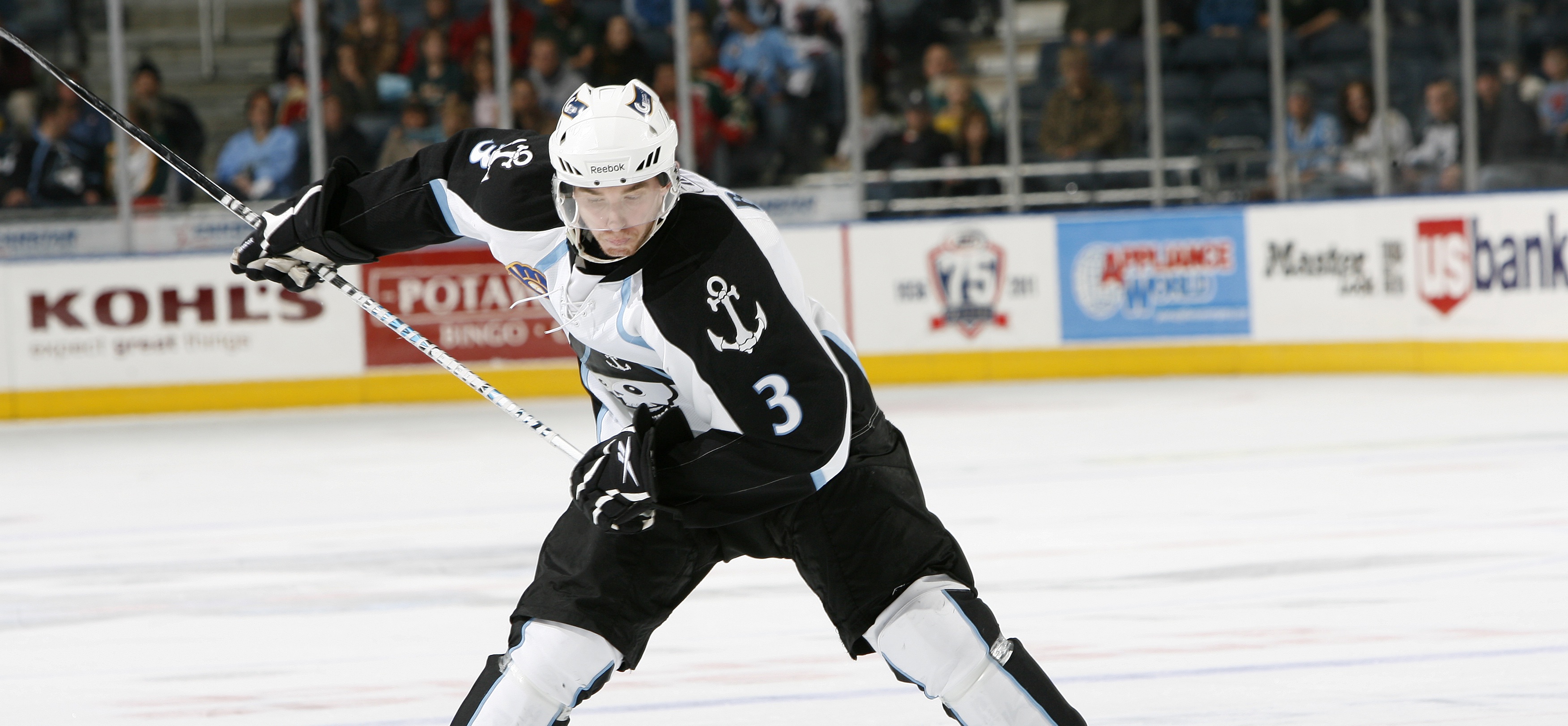 When the Nashville Predators drafted him in the first round of the 2007 NHL Entry Draft, it was the first step to making Jonathan Blum's NHL dreams come true. But when the Predators sent him down to the Milwaukee Admirals in their first round of training camp cuts this past September, it seemed to be a step backwards.
And then Tuesday came.
The 22-year old Long Beach, California native enjoyed his first career NHL recall this morning and should play in his first career NHL game tonight in Columbus, Ohio.
Additionally, in an effort to get Anders Lindback some actual playing time, the Predators have sent him to Milwaukee and recalled Mark Dekanich to back up Pekka Rinne. The Admirals have four games in five nights this week which affords Lindback plenty of opportunities to play. Rinne could go Tuesday, Thursday and Saturday and have Lindback recalled in time to play Sunday against the Blue Jackets.
"Anders the Giant" has lost four of his last five decisions and could use the confidence boost the AHL action (hopefully) will give him.
As far as Blum's recall goes though, the confusion started when defenseman Ryan Suter was blasted along the boards by Shane Doan on Saturday night and suffered an upper-body injury. On Monday morning, Head Coach Barry Trotz said that he was actually encouraged by the evaluation and that, while Suter is out for Tuesday's contest, he very well could play on Thursday night against Chicago.
But it's not just Suter who's out. Francis Bouillon has been out with a concussion since January 17. So how would the Predators fill that void on Tuesday? Behind door number one, they could make a trade. The NHL's trade deadline isn't until February 28 so General Manager David Poile could perhaps expedite that deal for Ladislav Smid we've heard rumored so much. Behind door number two, they could have put in a waiver claim for veteran defenseman Sheldon Souray who was on re-entry waivers from the Edmonton Oilers. Behind door number three, they could recall someone from Milwaukee.
They went with door number three.
Surprising to some, however, was that it was Blum who was recalled. Quite a few people (including this guy) suggested that fellow prospect Roman Josi deserved the chance. The 20-year old Swiss blueliner is in the middle of a 13 game point scoring streak as well as an eight game assist streak. Others speculated that the recall might go to the veteran Aaron Johnson. Nashville signed the free agent last summer to give them 225 games of NHL experience in case they needed to call on it. Well, what better time to call on it than the stretch run leading to the playoffs?
But neither Josi or Johnson got the call. Instead, it was Blum.
The former Vancouver Giant leads all Admirals defensemen in scoring (8 goals-26 assists-34 points) and is second only to Milwaukee forward and AHL All-Star Linus Klasen in power play goals (6).
So be sure to watch tonight as Blum will finally be able to see his NHL dream come true.
—
SPECIAL THANKS to Buddy Oakes of Preds on the Glass for linking the NHL's official Game Notes page last night, confirming that Blum and Dekanich are scheduled to be in the lineup tonight.
PHOTO CREDIT: Scott Paulus // Milwaukee Admirals (used with permission)