PRESS RELEASE: Admirals power past Griffins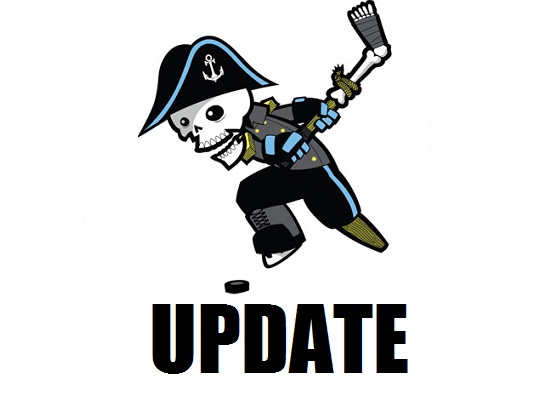 Grand Rapids, MI–Marek Mazanec stopped 24 shots and defenseman Anthony Bitetto scored a pair of power play goals to lead the Milwaukee Admirals past the Grand Rapids Griffins Friday night in Grand Rapids, 3-2.
Mazanec was making his North American debut. He allowed two goals in the first period but was able to stop 20 total shots in the second and third periods to earn the win.
The Admirals had to kill a penalty with 11 seconds left in the game and avoided the overtime. There was a scare, though, as Cory Emmerton hit the left post with two seconds remaining in the game.
Milwaukee improved to 2-0-1-0 on the season.
It took just 80 seconds for the Griffins to get on the board. Forward Gustav Nyquist shot from the right circle that caromed off a defender past goalie Mazanec at 1:20 of the first period. It was Nyquist''s third goal of the season.
Milwaukee tied the game with its first power play tally of the season at 12:46 of the first period. Patrick Cehlin passed from the left circle to Bryan Rodney at the point. Rodney moved the puck to Anthony Bitetto at the right faceoff dot for a one-timer that found the back of the net. Bitetto''s first goal of the season was assisted by Rodney and Cehlin.
Grand Rapids reclaimed the lead with a power play goal of its own as Jeff Hoggan tipped a Teemu Pulkkinen pass into the net at 15:31 of the first period.
Colton Sissons tied the game for Milwaukee with a rebound goal at 17:56 of the second period. Joe Piskula''s shot from the left circle was stopped but Sissons buried the rebound with his second goal of the season. Piskula and Rodney notched the assists.
Just 49 seconds later, the Admirals took the lead for the first time with Bitetto's second power play goal of the night. Josh Shalla''s shot from the left circle was denied but rebounded to Bitetto in the right circle for the tally. Shalla and Rodney recorded the helpers.
It was Bitetto''s first career two-goal game.
The Admirals open the home schedule Saturday, October 19th at 7:00 pm at the BMO Harris Bradley Center against the Chicago Wolves.