PRESS RELEASE: Former Preds dentist stresses mouth guards for youth players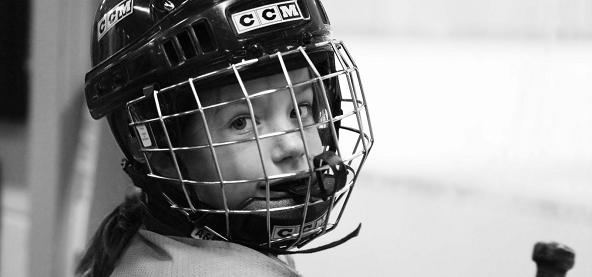 If you recognize the name Dr. Cristin Wallace, you must be a Nashville Predators fan. Or a Tennessee Titans fan.
Dr. Wallace is the former dentist to the Preds and the current team dentist for our football playing brothers on the other side of the Cumberland. Knowing the health benefits, she is doing her part in getting the word out about youth hockey players and the importance of wearing mouth guards.
The press release below gives you all the information you need. If you have a young athlete in your family or are involved in youth athletics, this is a must-read.
***
Nashville, TN (PRWEB) October 02, 2012
Autumn brings the start to the 2012-13 youth and school sports season. McPherson Wallace Dentistry would like to remind parents of a crucial element to the uniform, a properly fitted mouth guard. A properly fitted mouth guard is essential to youth sports safety, not just for football and hockey, but for all contact related sports, including basketball, lacrosse, field hockey, wrestling and soccer.
American Dental Association studies show that mouth guards not only prevent dental health, but are pivotal to reducing concussions and concussion-like symptoms; athletes without mouth guards are 1.5-2 times more likely to suffer concussion symptoms.
"The importance of an athlete wearing a mouth guard when playing sports cannot be overstated, especially for those who wear braces or have extensive dental work," said Dr. Wallace. "The benefits of wearing a mouth guard greatly outweigh the cons, so parents should view it as a mandatory piece of equipment."
Mouth guards can also help protect athletes from concussions. On the moment of impact, an athlete clenches their jaw muscles around the guard, which in turn, stabilizes the skull and neck. Guards also provide a resilient, protective surface to distribute and dissipate forces on impact, thereby minimizing the severity of traumatic injury to the hard and soft tissues.
The overall risk of injury was found to be 1.6 to 1.9 times greater when a mouth guard was not worn relative to when they were worn during athletic activity, according to a study conducted by the American Dental Association.
The available types of mouth guards include the most common stock mouth guards, which are widely available and relatively inexpensive at most sporting stores. However, these typically come in limited ready-to-use sizes, which mean they must be adjusted to fit and tend to provide less protection. The "Boil and Bite"-type of mouth guard must be boiled in water and formed to the teeth by using a finger, tongue and biting pressure. The problem with this type is that they may not cover all of the back teeth, and athletes often cut them down for a better fit, rendering the guard useless.
The optimal mouth guards are the custom-made guards, which are made by a dental professional using an impression of your teeth to ensure proper fit. The design of the mouth guard is dependent on the patient's specific needs and purpose.
If you are interested in a custom-made mouth guard, Dr. Wallace will be hosting a fitting on Thursday, October 4 at 3 p.m. CST in her Nashville office. For more information, please call 615-297-7440.
About Dr. Wallace
Born and raised in Tennessee, Dr. Wallace received her Bachelor of Science in Biology in 1992 from Lipscomb University. Dr. Wallace then graduated from the University of Tennessee's College of Dentistry and promptly moved to Nashville to practice dentistry in 1995.
Dr. Wallace is an active member of several dentist organizations, including the Tennessee Dental Association, Nashville Dental Society, American Academy of Sports Dentistry and the American Dental Association.
Dr. Wallace is the team dentist for many local high school and college teams, as well as serving as the team dentist for the NFL's Tennessee Titans and the Jr. Predators Travel Hockey Team.
While working with NFL and NHL teams, Dr. Wallace heard firsthand the player complaints relating to existing mouth guards. Players expressed the need to be able to breathe, talk and drink with ease and comfort, both from the sidelines as well as during play, without having to take out their mouth guard.
She has recently partnered with renowned Dr. Gerry Maher, who serves as the team dentist for the New England Patriots in the NFL, the Boston Celtics in the NBA and the MLS New England Revolution, on mouth guards and concussion guards. Dr. Wallace's hope is to aid in the prevention of concussions for all athletes participating in contact sports, from youth players to professionals.
To learn more about Dr. Wallace, visit her profile page athttp://www.mcphersonwallacedentistry.com or call her office at 1-615-297-7440.
—
RELATED READING: