PRESS RELEASE: Preds and Nissan announce exclusive partnership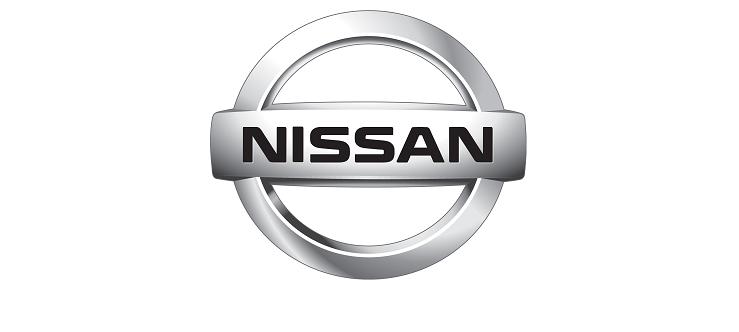 NASHVILLE PREDATORS AND NISSAN ANNOUNCE
EXCLUSIVE PARTNERSHIP
-Nissan to become the exclusive non-luxury import automotive partner-
Nashville Tenn. (October 13, 2011) – The Nashville Predators and Nissan Americas, two of the most recognizable brands that call Middle Tennessee home, today announced a multi-year partnership naming Nissan the exclusive non-luxury import automotive partner of the Predators and Bridgestone Arena. The announcement was made at a press conference in the soon-to-be-renamed Nissan Atrium at Bridgestone Arena by Predators CEO Jeff Cogen, Vice Chairman of Nissan Americas Bill Krueger and Nashville Mayor Karl Dean. Terms of the partnership were not disclosed.
Among the highlights of the partnership include Nissan placing its name on the main entrance of Bridgestone Arena (Nissan Entrance) and the atrium just inside the main entrance (Nissan Atrium), branding rights to one of the facility's Zambonis, internal and ice-level signage, in-game sponsorship elements as well as creation of interactive and innovative fan-affinity programs, including game night giveaways. Ticketholders attending tonight's regular season home opener will receive T-shirts, courtesy of Nissan, to celebrate the partnership.
"Nissan's commitment to the Predators and Bridgestone Arena is a welcomed addition," Nashville Predators CEO Jeff Cogen said. "Like the Predators, Nissan is committed to Nashville and Middle Tennessee and this partnership further illustrates that commitment. Nissan's involvement also continues the momentum our franchise and venue have been building on over the last 18 months. We continue to strive to make Bridgestone Arena the top sports and entertainment facility in the country and the Predators the top team in the NHL. Adding another blue-chip multinational partner such as Nissan further strengthens our efforts."
Nissan moved its headquarters for the Americas to Middle Tennessee in 2006, but has had a long and successful presence in the community, dating back to the opening of its plant in Smyrna in 1981. Since that time, Nissan has invested heavily in Tennessee from its powertrain assembly plant in Decherd to its advanced battery plant in Smyrna, that is currently under construction. Bridgestone Arena attracts more than 1.5 million guests to more than 100 sports and entertainment events annually, providing a diverse and wide variety of audiences with access to the Nissan brand and marketing.
In just the past five years, Nissan has donated more than $5 million to Tennessee non-profit organizations such as Second Harvest, Nashville Symphony, Frist Center for Visual Arts, Nashville Public Television, Oasis Center, Harpeth River Watershed Association and Business Education Partnership Foundation.
"Every year during hockey season this arena becomes a focal point in this community for great hockey action," Vice Chairman of Nissan Americas Bill Krueger said.  "Expanding our relationship with the Predators allows us to be part of this excitement while increasing our presence in Middle Tennessee. On top of that, we're big fans of our hometown team."
"I am pleased to see Nissan's new partnership with the Predators and Bridgestone Arena," Nashville Mayor Karl Dean said. "These three organizations have demonstrated their commitment to our economy and community, and together they will have a positive impact on Nashville."
About Nissan:
In the Americas, Nissan's operations include automotive styling, engineering, consumer and corporate financing, sales and marketing, distribution and manufacturing.  Nissan is dedicated to improving the environment under the Nissan Green Program and was recognized as an ENERGY STAR® Partner of the Year by the U.S Environmental Protection Agency in 2010 and 2011. More information on Nissan in North America, the Nissan LEAF and zero emissions can be found atnissanusa.com.
About the Nashville Predators:
Since becoming the National Hockey League's 27th team on May 4, 1998, the Nashville Predators have evolved from a young expansion franchise to a model of consistency as one of just six teams to reach the postseason six of the last seven seasons and one of four to post six consecutive 40-win seasons.  On the ice, the Predators are led by the defensive duo of 2011 Norris Trophy (top defenseman) runner-up Shea Weber and U.S. Olympian Ryan Suter, as well as 2011 Vezina Trophy (top goaltender) runner-up Pekka Rinne. Off it, the club is a model of consistency with 2011 GM of the Year finalist David Poile and 2010 and 2011 Jack Adams (top coach) finalist Barry Trotz being the only holders of their respective positions in franchise history.
About Bridgestone Arena:
Bridgestone Arena opened in December 1996 and has been the home of the National Hockey League's Nashville Predators since 1998. The facility has hosted more than 13 million guests for such events as the NCAA Men's Basketball Regional Tournament, SEC and OVC Men's & Women's Basketball Tournament, as well as concerts for entertainers such as Lady Gaga, Paul McCartney, Garth Brooks, Elton John, Billy Joel, the Rolling Stones, Tim McGraw, Keith Urban and Jimmy Buffett.