Rangers dominant, Preds win streak snapped…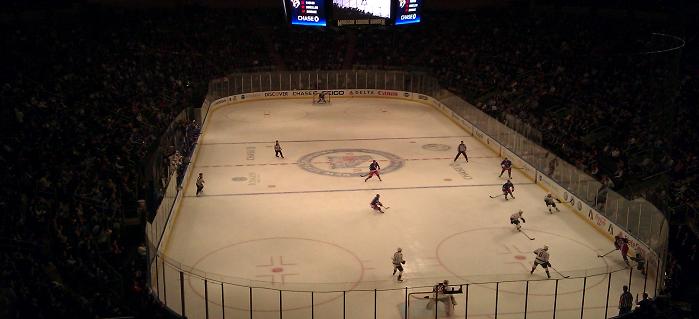 If the Nashville Predators were, in fact, showcasing back-up goaltender Anders Lindback tonight… they showcased a one-man show.
(And that's not a compliment to the rest of the team).
In front of 18,200 inside Madison Square Garden (and in front of a national TV audience), the Preds stunk up the place, losing 3-0. Maybe it was the fact that the Predators were playing their third game in four nights (with travel) but, whatever it was, it wasn't the performance you wanted to see. Especially given they were on national TV, a rare instance for the organization.
Nashville managed just 27 shots, including only one during 4:05 of power play time but that wasn't the only thing that went wrong. No passes clicking, poor decision making and extra long shifts all spelled disaster for Nashville on this night.
Lindback, on the other hand, played remarkable hockey. The 6'5″ Swede made 26 saves, seemingly bailing out his team at every turn. While he fell to 2-5-0 on the season, he was the only reason his team was ever in the game.
Early in the contest, the home team drew first blood. It wasn't because of a good looking deke or a sweet pass, though. While planted in front of Lindback, Nashville blueliner Jack Hillen turned and deflected it into his own net. Dan Girardi got credit for the goal and the fortuitous bounce gave the Rangers a 1-0 lead. Lindback had no chance on the play.
Midway through the second, John Mitchell made it 2-0, New York when he spun off Gabriel Bourque and wristed a bit of a knuckler on net. The shot seemed to fool Lindback as Mitchell had a few pass options that made more sense at the time.
The Rangers dealt the Predators their first loss since January 5, snapping their five game win streak.
Nashville will now travel to Ohio to try and start another streak when they take on the Columbus Blue Jackets on Thursday night.
Puck drops at 6:00pm Central. All the action can be found on 102.5 The Game and FS-Tennessee.
—
PHOTO CREDIT: Tracy Dean // special for section303.com (used with permission)