REPORT: Tom Callahan steps down as radio voice of Preds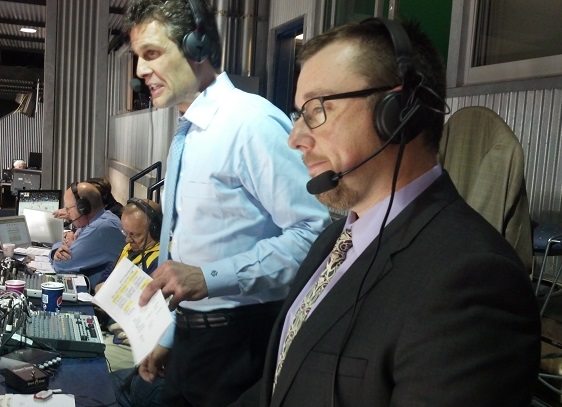 In a bit of shocking news late last night, The Nashville Post reported that Nashville Predators radio play-by-play man Tom Callahan has stepped down for "personal reasons."
For the same reasons, Callahan did not call the home games against the Winnipeg Jets and St. Louis Blues last week. It was believed to be a short term absence. After all, those two contests were not on Fox Sports Tennessee so Pete Weber filled in on radio. And, with the five days off before traveling to Phoenix to take on the Coyotes, it was a rare opportunity for a broadcaster to take a week off without creating waves.
Then last night happened.
Willy Daunic, co-host of the afternoon drive show Sports Night on 102.5 The Game, will travel with the team and do play-by-play duties for the upcoming road trip. Daunic typically serves as studio pre- and post-game host.
This goes without saying but we wish Callahan nothing but the best. He always made time for anyone who needed something or just wanted to talk about hockey and was one of the nicest people in a sport full of nice people.
Callahan has been calling games for the Predators since 2008 after cutting his teeth in the minors.