Facts and figures for Nashville's 1,000th game on Saturday…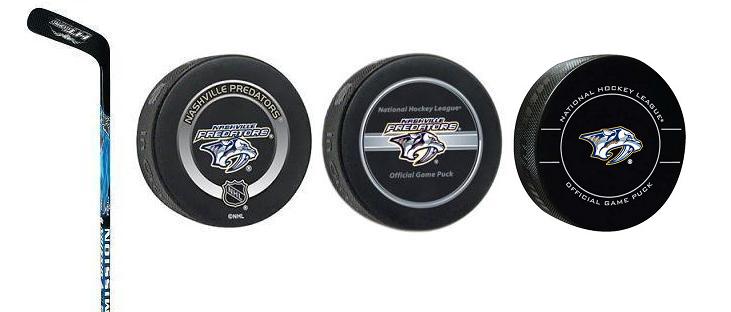 On Saturday night, the Nashville Predators will host the Montreal Canadiens at Bridgestone Arena. Typically, an Eastern Conference opponent wouldn't be all that exciting (unless it was Pittsburgh or Washington, of course) but Saturday will be a special occasion.
This weekend, 501 Broadway will host it's 1,000th regular season NHL game.
Below are some fun facts and interesting figures about Head Coach Barry Trotz, General Manager David Poile and the Predators organization as a whole, all of whom will be celebrating their 1,000th contest in Nashville.
HEAD COACH BARRY TROTZ
* He will coach his 1,000th regular season NHL game.
* It will be his 1,046th NHL game (including the playoffs).
* He has never coached for another NHL team.
* His tenure has never been interrupted by another coach (see: Paul Maurice in Carolina).
* Only Lindy Ruff (Buffalo Sabres) has been with his current team longer (1,080 games).
* Ken Hitchcock, who has coached in 1,043 games, is on his fourth team during the Preds' existence.
* The New York Islanders have had 12 different head coaches since Trotz was given the job on August 6, 1997.
* He has coached all 193 players that have donned a Preds sweater.
GENERAL MANAGER DAVID POILE
* Poile has drafted 127 players in the 13-year history of the club.
* 46 of those 127 have played at least one game in the NHL.
* 15 of those 46 are on the current roster.
* 16 if you count Alexander Radulov.
* He's the only back-to-back nominee in the two year history of the NHL's GM of the Year award.
* Saturday may be his 1,000th game as the GM of the Preds but it will be his 2,180th as a GM in the NHL.
THE NASHVILLE PREDATORS ORGANIZATION
* While Saturday will be their 1,000th regular season game, it will also be their 1,046th game if you include the playoffs.
* The organization's all-time regular season record is 463-403-60-73.
* The Preds have been to the playoffs six of the last seven seasons.
* Nashville has won 14 playoff games and one playoff series in their 13-year history.
* The Florida Panthers franchises have yet to win a single playoff game since Nashville came into the league (1998).
* The Phoenix Coyotes haven't won a playoff series since the Predators were awarded a franchise.
* The Columbus Blue Jackets (2000) and Atlanta Thrashers/Winnipeg Jets (1999) organizations have never won a playoff game in their history, let alone a playoff series.
* David Legwand is the only Predator who's played in at least one game in each of the team's 13 seasons.
* The only opening night roster Nashville Predator still playing in the NHL is Chicago's Andrew Brunette.
* The Preds have scored 2,630 goals in their history.
* There have been six captains in team history: Tom Fitzgerald (1998-2002), Scott Walker (two weeks in the 2002-03 season), Greg Johnson (2002-2006), Kimmo Timonen (2006-2007), Jason Arnott (2007-2010) and Shea Weber (2010-present).
* Only 12 different goalies have tended the pipes for the Preds. Tomas Vokoun (383 games), Mike Dunham (217), Pekka Rinne (191), Chris Mason (135), Dan Ellis (110), Anders Lindback (24), Eric Fichaud (9), Jan Lasak (6), Brian Finley (2), Wade Flaherty (1), Michael Leighton (1) and Mark Dekanich (1).
Saturday will also be a very special day for Cell Block 303 as it was created by Mark Hollingsworth and his band of rowdies 1,000 games ago. While the banner didn't hang behind the section at it's inception, Hollingsworth and those that were there at the beginning — October 10, 1998 — laid the foundation for what would eventually become a tradition recognized league wide.
It's with tears in our eyes, we thank them for being loud 1,000 games ago.
—
SPECIAL THANKS to the Predators media relations department for fact checking!