Rinne headed to KHL, Hornqvist to Sweden…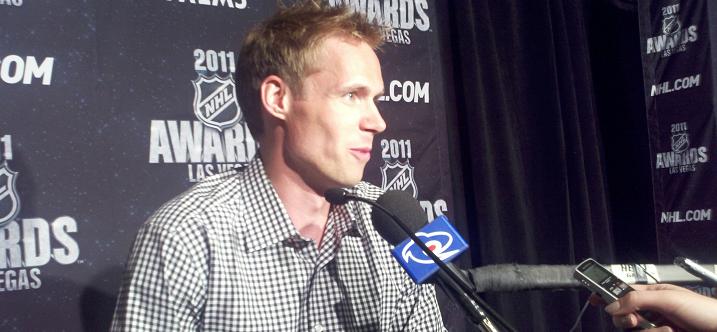 Per his agent, Jay Grossman, Nashville Predators goaltender Pekka Rinne has signed a lockout deal with Dinamo Minsk of the KHL.
In related news, Predators forward Patric Hornqvist has inked a deal with Djurgården of Sweden's Allsvenskan league.
This is an unsettling move as both Rinne and Hornqvist are not only two of Nashville's best players, but they've also been in Music City on good faith working out and training over the past few weeks. Reports have Hornqvist having landed in Stockholm this morning.
Hornqvist signing in Sweden makes sense. It's his native country and the Predators have two prospects playing there already. Perhaps "Horn Dog" can find some chemistry with 2012 first round pick Pontus Aberg. After all, Hornqvist led the Predators in goal scoring in both 2009-10 and 2011-12 and Aberg was recently named the top prospect in the Nashville system.
Rinne signing in Russia, however, doesn't. The Kempele, Finland native elected not to sign in the Finnish Elite League but rather in the KHL. Most likely because the insurance money that's required in order to sign lockout out NHL players is just not as readily available in Finland. The KHL is doing everything it can, per usual, to flex it's muscles.
Dinamo Minsk has also signed Minnesota Wild netminder Nicklas Backstrom to a lockout contract, giving them an all-Finnish crease.
According to Smashville 24/7, Rinne is working out with his Predators teammates at A-Game in Franklin this morning.
—
PHOTO CREDIT: Jeremy K. Gover // section303.com