Shanahan, NHL reviewed the hit but saw no reason to discipline Downie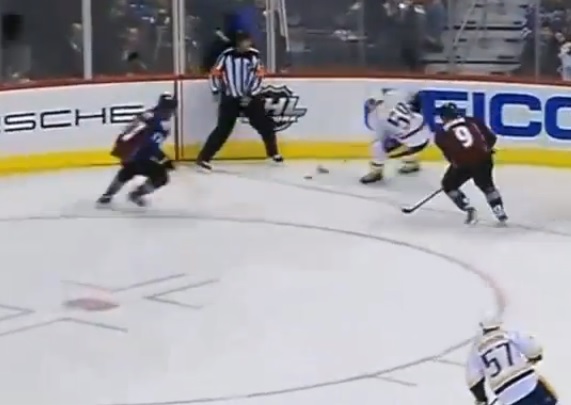 Absolutely ridiculous. But, it is what it is.
Here's NHL Vice President of Hockey and Business Development and Director of Player Safety Brendan Shanahan's explanation as to why Colorado Avalanche forward Steve Downie will not face disciplinary action for his hit last night on Nashville Predators defenseman Roman Josi.
Downey/Josi: Part 1 Downey's skates are on ice at impact. He does not launch up at Josi. Josi is low & attempting… pic.twitter.com/b3mPtJTKbL

— Brendan Shanahan (@NHLShanahan) October 5, 2013
Part 2 …to avoid the hit. Downey's elevation comes AFTER contact, as a result of impact & rolling over him. pic.twitter.com/laHlvPtUzo

— Brendan Shanahan (@NHLShanahan) October 5, 2013
—
PHOTO CREDIT: screen cap of the game (Altitude Sports)